Why Doctor Who's Alex Kingston Still Can't Watch River Song's Final Episode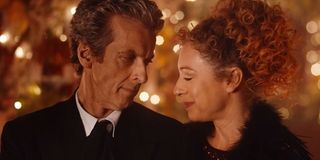 Doctor Who actress Alex Kingston still can't watch River Song's final episode, and the reason why will warm fan's hearts. Kingston commented on filming of "The Husbands Of River Song," below, and shared details about how filming the sonic screwdriver scene was as emotional as it could get for her, which makes going back and watching the episode very difficult. In her words:
For fans who need their memory jogged regarding the 2015 Doctor Who Christmas special, "The Husbands Of River Song" chronicled the final date between the Doctor and the out-of-sequence River Song before she would then meet him for the first time, from his point of view anyway, in the Library back in Season 4. That encounter, technically the first time the Doctor met his future wife (who already knew about their marriage), proved to be the end of River Song's timeline, as she sacrificed herself in order to save him. The Doctor kept River alive by uploading her "data ghost" to the Library using the same sonic screwdriver he gifts her several seasons later in "The Husbands Of River Song."
For Doctor Who fans, the gift sequence in "The Husbands of River Song" closed what was long regarded as a plot hole in the series; but to Alex Kingston, the moment obviously meant a little more. Kingston told SpoilerTV that her moment with Peter Capaldi isn't the only moment she gets misty-eyed about, and she noted feeling tears when she sees David Tennant's Doctor getting emotional, as that typically wasn't in his Doctor's personality to do so. Kingston also says she finds herself fighting back the urge to cry when River Song has to say goodbye to Matt Smith's Doctor, which is surely a moment many fans of the series can relate to.
But while the other Doctors got some tears, it looks like Capaldi's Doctor is really the one who could get the waterworks going, and it appears Alex Kingston welled up just slightly in the finished scene, despite her best efforts. That, or it could be a mixture of the glare of the sonic screwdriver mixed with the pain of taking an LED light straight to the eyes.
While we're on the topic of Christmas specials that are sad in a good way, Doctor Who's next Christmas special is scheduled to air December 25th on the BBC, with a few actors having been confirmed to be reappearing. Plus, there's another rumored reprisal that will be awesome to see if it ends up coming true. Doctor Who fans would do well to read up on who's coming, unless they're like River Song and aren't fond of spoilers. In that case, everyone should visit our fall premiere guide for a look ahead at all new shows coming to television.
Your Daily Blend of Entertainment News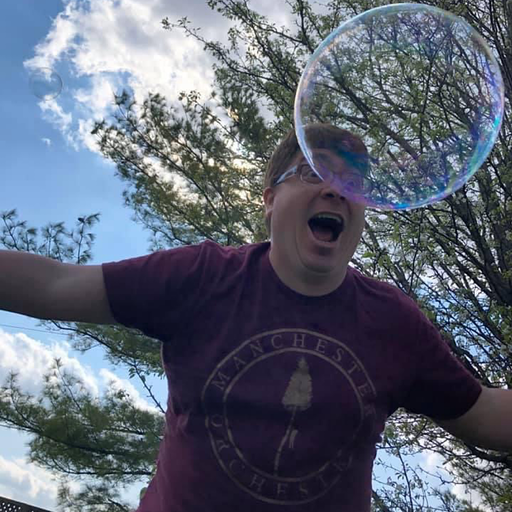 I like good television but also reality television. His day largely consists of balancing his workload between reporting on the latest and greatest news in Star Trek and other sci-fi, as well as 90 Day Fiancé, WWE, Big Brother, and more.