2007 Fall TV Preview: Dirty Sexy Money On ABC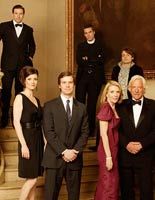 Dirty Sexy Money - Season 1
Premieres: Wednesday, September 26th at 10:00 p.m. EST
Network: ABC
Creator(s): Craig Wright
Starring: Peter Krause, Donald Sutherland, Jill Clayburg, William Baldwin, Natalie Zea, Glenn Fitzgerald, Seth Gabel, Samaire Armstrong, Zoe McLellan
Website: ABC.com
The lead character in Dirty Sexy Money is Nick George (Peter Krause). Growing up, Nick always came second to his father's job. His father spent his life working as the attorney for the extremely wealthy, Darling family. He spent his days and nights cleaning up the Darlings' messes and not enough time looking after his son. When Nick reached adulthood, he decided to take the opposite path and devote his skills as an attorney to helping needy people. Then his father died (mysteriously) and Nick takes over for his father in playing the role of attorney/therapist/babysitter to the Darlings.
The Darling family s run by Tripp (Donald Sutherland), who in addition to being a husband and father, owns homes and vineyards all over the world. His wife is Letitia (Jill Clayburgh), the typical rich woman. Coming from old money, she understands the duties of being the matriarch of a rich and powerful family. So when she's not drinking her problems away, she's looking out for her five grown children.
Patrick Darling (William Baldwin) is the oldest of the "kids." He aspires to be a senator but his philandering ways might present a problem. Karen Darling (Natalie Zea) has three ex-husbands and is on her way towards her fourth marriage. Brian Darling (Glenn Fitzgerald) is the middle sibling and the family priest. The cloth aside, rest assured, he's just as corrupt as the rest of the Darling clan. Jeremy Darling (Seth Gabel) and Juliet (Samaire Armstrong) are twins and the youngest of the children. While Jeremy broods over his poor little rich life, Juliet is the Paris of the family, aspiring to be an actress but having a hard getting people to taker her seriously.
So as you can see, Nick has his hands full with this family. He accepted the job because he thought he'd be able to do more good for the world, especially considering the ridiculous salary he'll be receiving. The problem is, in spending all of his time working for the Darlings, he begins to neglect his own wife and daughter, which could end up turning him into the same man his father was.
When I look at the synopsis for this series, I think it could go either way. It could be just another drama series about a family whose let their abundance of wealth corrupt their lives. Krause's character could present a great contrast to that, being the guy with morals and ethics who helps set the family down the right path, all the while, desperately trying not to sell out his own principles in the process.
The concept along could work for a season or so before it gets old and the lives of all of the characters become so drenched in corruption and drama that we don't know whether to root for them to pull through or abandon them entirely. What the series will need is good, solid, witty writing. Since the creator of the series is Craig Wright, who was a writer on Six Feet Under, I'm thinking there's a good chance that Dirty Sexy Money will deliver the goods. Six Feet Under often bordered on depressing, due to the messy lives of all of the characters but it was smart writing and great acting that made the HBO series worth watching. With Peter Krause (Six Feet Under), Donald Sutherland and William Baldwin on board, there's a good possibility that this series will be a keeper.
Your Daily Blend of Entertainment News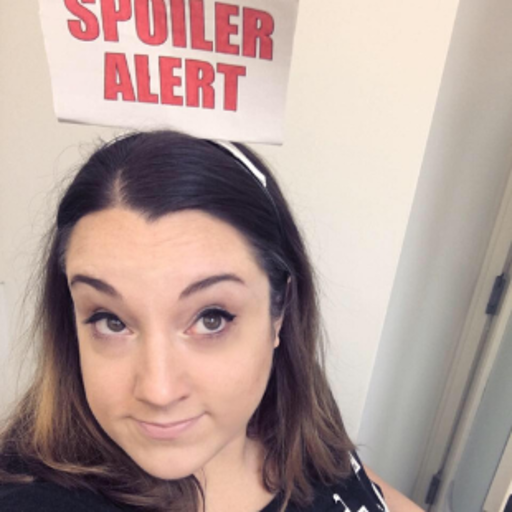 Assistant Managing Editor
Kelly joined CinemaBlend as a freelance TV news writer in 2006 and went on to serve as the site's TV Editor before moving over to other roles on the site. At present, she's an Assistant Managing Editor who spends much of her time brainstorming and editing feature content on the site.