How Criminal Minds Will Kick Off Season 15, Its Final Season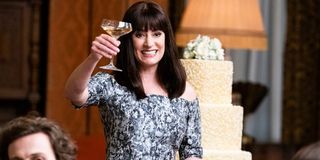 (Image credit: Photo courtesy of Cliff Lipson/CBS)
Some spoilers for Season 14 and the Season 14 finale can be found in this article!
There are some shows that plow through four or five seasons and call it quits and there are other shows that have enough story material and likable characters that they can continue running for over a decade. CBS' Criminal Minds has definitely been the latter. As Season 14 is wrapping up and leading into a 15th and final season for the long-running drama, we've learned a little bit what where the final ten episodes will pick up. Per showrunner Erica Messer there will be a time jump:
The key to the final ten episodes will be Agent Rossi and his obsession with catching the Chameleon, a character who appeared earlier during Season 14 and has been referred to as the "Joker" to Rossi's "Batman who was able to escape by pinning Rossi to the ground. Rossi was wounded during the encounter, and we've know for a bit he would get his chance to finally catch the guy during Criminal Minds' final season. Now, it's nice to know more details regarding how the show will go about reintroducing the villain.
Erica Messer also told TV.com that the Chameleon was chosen because he was the perfect type of baddie to pick up with in the final season, also mentioning the actor the show hired in the role, Mike Moseley, really crushed it out in the role.
Of course, catching a really difficult adversary is never an easy task and since Season 15 is going to be the last season, Erica Messer says the writers are not going to make it easy on all of the various cast members who are still involved with the show. She also said:
It ends up bringing a little bit of frustration to some of the other team members thinking, 'We're spending a lot of time maybe chasing the wrong case. This might not be related to the Chameleon.'... It tests the boundaries of our crime fighting just a little bit. And the camaraderie that we usually see gets a little testy, I would say. But, ultimately, we're all on the same team and we're the good fighting evil, and that wins all the time. So even if we don't catch them when we wanna catch them, we're gonna not stop until we do.
Meanwhile, the big bombshell – and spoilers - we just witnessed on Criminal Minds had nothing to do with Rossi and everything to do with a secret love J.J. has apparently been harboring for Reid for years on the series. We'll have to wait and see how that plays out, as J.J. has always been happily married on the show and we also learned that her husband Will will be back during Season 15. So that situation is bound to get complicated.
Luckily, Criminal Minds is not going to end before all of these various stories have wrapped up. While it doesn't look as if the writers have every single beat written yet, as Messer revealed above that they haven't gotten to the end of the series yet, the CBS drama is currently working on figuring it out. (We previously heard Season 14 and Season 15 would be shot back-to-back.)
Back in January, CBS made the early decision to go ahead and greenlight the long-running series for one more season. Given that this season had a shorter episode count then normal this fall, coming in at only 15 episodes, it actually makes sense the network renewed the series when it did.
I think a lot of us believed the shortened episode count for Season 14 meant the series would be wrapping up for good this year. Honestly, Rossi's wedding would have been a fine note to end on and it's easy to see why that got written in. However, by renewing the veteran series early, Criminal Minds was able to leave enough threads open in its story to make room for more plots next year. Erica Messer previously revealed that CBS gave Criminal Minds "incredible respect" when it came to cancelling the drama.
Not all shows get that sort of notice, of course. Plenty of series get cancelled without warning. However, Criminal Minds is a little bit of a different case. It's been on the air for many years. It has an avid fanbase. It still does decently in the ratings, although it's 18-49 demographic numbers were starting to look a little lackluster (and I'm sure the show is expensive to produce having been on the air so long). Plus, there are also plenty of viewers who may have given up on the show at some point who will still want to tune in to see how the finale ultimately plays out. We saw the same thing happen on CBS when CSI ended just a few years ago. The show bumped up over 12 million total viewers (way up from its final season) when the 2-hour finale movie aired, bringing back fan-favorites.
So, it's easy to see why the Eye Network ultimately opted to give the show one more go 'round. Unfortunately, we're going to have a while to wait for those episodes. Season 14 just wrapped, whereas most other network shows won't finish up their seasons until the late spring. Stay tuned, as we'll let you know as soon as Criminal Minds Season 15 gets a premiere date. And, of course, keep an eye on what's coming to TV in the meantime.
Your Daily Blend of Entertainment News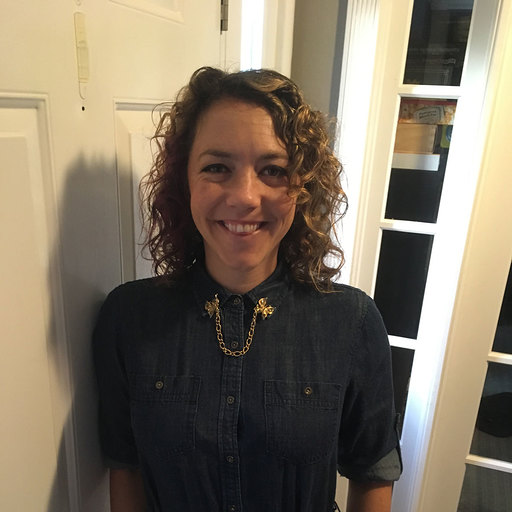 Reality TV fan with a pinch of Disney fairy dust thrown in. Theme park junkie. If you've created a rom-com I've probably watched it.