Why Cutting The Cord Is Easier Than Ever In 2019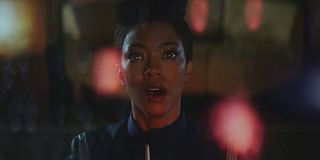 Cord-cutting is sweeping the nation, and all the cool kids are doing it. Okay, maybe not all of the cool kids, but a growing number of people are ditching cable. That trend will likely continue in 2019, especially as key things happen that may have some wondering if now is the time to commit. In short, the answer is yes, and there are many reasons why cord-cutting is easier than ever in 2019.
To start, cutting the cord isn't what it was a few years ago, or even a year ago. Cord-cutting used to mean abandoning cable, relying on Netflix for a bulk of entertainment, with Hulu providing what's up on television sometime within a day of its airing. It was far from ideal, and while the cost saving measures were attractive, it didn't make much sense for television lovers or those without solid internet packages.
These days, getting rid of cable or satellite actually means just that, and the modern cord-cutter can have a television experience similar if not equal to the traditional TV customer. Movies are available to watch or can be purchased from places like Vudu or Amazon, and live television has some viable and solid options. Hell, even DVR exists on Hulu Live now, which removes one of the last key advantages traditional television had over cord-cutting for so long.
It's also worth mentioning that Smart Televisions are as cheap as they've ever been. 32 inch screens are available around the $150 range, which is a solid investment for those who may have a tighter budget than others. For those that want to go a little higher, just remember that extra cash is completely justified when you're not shelling out extra cash for a standalone box or something else. Plus, think of all the savings from cable!
Of course, all of this largely depends on what someone is currently paying for cable. A cord-cutter who has a live-television subscription, Netflix, Amazon Prime Video, HBO Go and all the other bells and whistles can rack up quite a subscription bill. It may be at or what some pay for their basic cable packages, but that's kind of the beauty of cord-cutting. If it gets too expensive, just drop a couple services with no strings attached.
Meanwhile, it's getting rough out here for the satellite and cable owners. In addition to being saddled with contracts that often come with fees for early cancellation and late payments to bills, many households are still paying for streaming. After all, no one wants to miss out on the latest Netflix series the world is obsessed with, or be embarrassed when they're the only person who hasn't seen Amazon's latest award-winning show at the wine-tasting party.
Now, it's possible a good number of consumers in America can afford to have both a cable and Netflix subscription, and maybe one of the other big two for good measure. That's fine for now, but it can't be understated just how much quality competition is on the horizon. DC Universe has already shown Titans is a show most comic fans should check out, and Disney+ is going to be a haven for Disney, Marvel, and Star Wars.
That's not all, as Apple is primed to enter the world of streaming, and has gathered some massive talent. CBS All Access and its growing list of Star Trek content won't be going anywhere, and there's plenty of other obscure and lesser known services that can fill television needs. Put simply, there's a lot to grab, and cable and satellite owners who aren't careful may essentially find themselves paying two cable bills.
Resisting some of these services is going to be a massive show of self-control, especially given the money that's being spent on some of these projects. The Mandalorian, for example, was reported to have a budget of $10 million an episode for Disney+, which totals to $100 million in Season 1. While there are shows native to traditional television spending that amount of money, there are not many. It doesn't happen insanely often on streaming either, but seemingly more as of late in comparison.
It's not just new content folks should be excited for either, as streaming has become the premiere source for binging shows from the past. One doesn't find Highlander on television networks much these days, but the film, the series, and Highlander: The Raven are all available on Hulu. That's just one of the many examples of classic television shows that can be binged in a way one may never find on television.
Even live sports, the Achilles heel of streaming, has become much more accessible in recent years. ESPN+ has upped the number of available live sporting events on streaming drastically, and CBS All Access was pulling in big numbers with its streaming of the NFL in recent weeks. With most major sporting organizations now on board with some form of streaming, the problem of finding one's favorite teams without cable is becoming much less of a problem.
Cord-cutting does have its downsides of course, and there's something to be said for the convenience of finding all available television on one interface. Plus, high speed internet is not possible in every part of America, and trying to cord-cut on a 10MB connection is ill-advised at best. There's always going to be flaws when looking at something hard enough, but it feels like streaming has more positives going for it currently than negatives.
And as mentioned, we're on the cusp of some really exciting streaming services set to arrive in 2019, and the FOMO should be real. Jumping into the unknown can be scary, but I personally haven't heard much complaining from any cord cutters as of late. Now certainly seems to be the time to jump, and at least enjoy the magic of it before the rest of the world jumps in and it becomes the new cable.
Cord-cutter or not, CinemaBlend is the source for folks looking to get the latest updates on upcoming television. Head on over to our midseason premiere guide for a list of all the things on the way.
Your Daily Blend of Entertainment News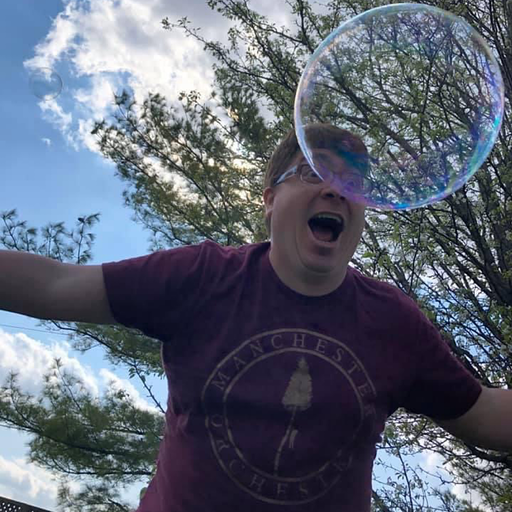 I like good television but also reality television. His day largely consists of balancing his workload between reporting on the latest and greatest news in Star Trek and other sci-fi, as well as 90 Day Fiancé, WWE, Big Brother, and more.