Did Game Of Thrones Foreshadow The Return Of House Baratheon In Season 8?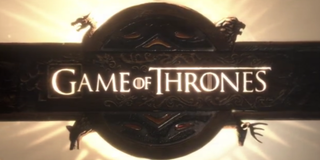 Spoilers ahead for the first episode of Game of Thrones Season 8.
Game of Thrones began way back in Season 1 with the game seemingly set to be played between the four major noble houses of Westeros: Baratheon, Stark, Lannister, and Targaryen. Surprisingly, Robert's line of House Baratheon was taken almost entirely out of the game by the end of the first episode of Season 2. Robert was dead, Joffrey and his siblings were Cersei's kids with Jaime, and Robert's many bastards from King's Landing were all murdered.
Well, almost all. Gendry escaped, and he's the last surviving member of the Baratheon bloodline. Renly didn't outlive Robert by long, and Stannis saw to it that his only trueborn child was dead before he was finally killed by Brienne of Tarth. All that is left of the mighty Baratheon line, known for their words of "OURS IS THE FURY," is a bastard who didn't know his father was Robert until Melisandre took him to meet Stannis.
Well, if Game of Thrones has proved anything, it's that a bastard -- or at least, somebody who believed himself to be a bastard -- can rise to great heights, and the first episode of Season 8 raises the question: is Game of Thrones foreshadowing the return of House Baratheon?
Gendry Is Back
The biggest point in favor of House Baratheon's return is obviously the fact that Gendry is back in the mix. He was part of what clued Ned into the truth that Cersei's children were pure Lannister, joined up with Arya at the end of Season 1, and was an important part of her journey through Season 3... until he was bought by Melisandre and very nearly sacrificed so she could use his king's blood for nefarious purposes.
This was back before Stannis was willing to let his own daughter be sacrificed. Davos saved Gendry in the Season 3 finale, and Gendry famously rowed away from the shores of King's Landing, not to be seen again until Season 7, when he was ready and willing to swing a warhammer with a stag on it. He even survived his improbable run back to The Wall after joining the Fellowship of the Wight on their quest to find proof of the White Walkers' army of the dead.
Now, he's at Winterfell with some of the key contenders for the Iron Throne as well as some of the few people left alive who really knew Robert Baratheon. Unless he dies in the big battle that's coming up -- which is entirely possible -- then the stage is set for him to have more importance moving forward.
As king? Honestly, I hope not. He's a good guy, a great blacksmith, and could be a passable Lord of Storm's End. But king? I'm not even sure if Gendry ever had the means to learn how to read.
He Got A Heroic Arrival (With A Familiar Score)
Of course, Gendry simply being back doesn't mean that House Baratheon is on its way back, but the opening scene of Season 8 had a score that should have reminded any who recently rewatched the series premiere of Robert Baratheon. Although the Season 8 premiere score isn't identical to "The King's Arrival" score from Season 1, it's very, very similar, and Gendry got his own moment in the spotlight during the procession of Dany's forces into Winterfell.
Admittedly, he got his moment of focus because Arya was the one watching and she had reason to smile that her pal was alive and looking well. The score was used to herald the arrivals of the queen and potential king-to-be while also functioning as a callback to the series premiere, but it was definitely a heroic shot of Gendry with the score swelling behind him.
Of the characters whose parents hailed from noble houses who arrived on horseback, Gendry is the only one of the three not the direct product of many generations of incest, so he has that going for him! Actually, in a fun bit of trivia, George R.R. Martin's book saga reveals that the Baratheons and the Targaryens are actually related, which is why Robert had the strongest claim to the throne between him, Jon Arryn, and Ned Stark after the end of Robert's Rebellion.
Robert's grandmother was a Targaryen. If Dany finds out that Gendry is the son of "the Usurper" and decides to kill him, that would technically be kin-slaying. I would love to have a scene of Dany first finding out that Jon is her nephew and then that the man she spent her life condemning as "the Usurper" was actually her second cousin. A family affair!
Gendry Looked Familiar?
In one scene from the Season 8 premiere, Tyrion is seen looking down over the courtyard of Winterfell, where Gendry is helping unload the wagons of dragonglass. Tyrion is no fool, and he at least met Robert Baratheon back before the king drank and ate himself into the condition he was in when he first appeared in Season 1. Perhaps Gendry looks like Robert did once upon a time.
Is that kind of a big "perhaps" at this point? Maybe. It's worth noting that, in the books, Gendry is stated on more than one occasion to look a great deal like both Robert and Renly, and Ned in the show recognized Gendry as Robert's bastard after getting a close look at his face. Did something about Gendry look familiar to Tyrion?
If Gendry does resemble a younger Robert, then Jaime would probably have a good shot at recognizing him. Despite his status as "Kingslayer," he was named to Robert's Kingsguard early on, so he would definitely remember what young Robert looked like. Admittedly, a lot of time has passed and a lot has happened since Jaime last saw Robert young, svelte, and sober, but it could happen. Jaime arrived at Winterfell at the end of the premiere.
And then there's the Varys factor. The show never explicitly stated that Varys is responsible for getting Gendry out of King's Landing before the purge of Robert's bastards, but he's the one who did it in the books. If he meets a young man of the right age named "Gendry" who looks enough like Robert that Ned recognized him, then Varys could connect the dots. The Lommy ploy might not hold up.
Gendry And Arya
Fans who noticed the similarity between the Season 8 premiere score for the arrival in Winterfell and "The King's Arrival" from the series premiere may have also remembered a conversation from Season 1 regarding Robert Baratheon's son and Ned Stark's daughter. Back when Robert asked Ned to be Hand of the King, he suggested that he marry his son to Ned's daughter to join their houses.
At the time, Robert meant Joffrey and Sansa, but Joffrey was never his true-born son, and Sansa has probably had enough of arranged marriages in her lifetime. Then Season 8 premiere presented a different option: Robert's bastard son Gendry and Ned's youngest daughter Arya.
Arya is all grown up now, and the sparks flying during her Season 8 premiere scene with Gendry weren't all from the fires in the forge. Other than Jon, Gendry was arguably the first person to make Arya smile a non-murdery smile about something light and inconsequential, and I think it's safe to say that Arya wasn't looking at Gendry the same way she looks at Jon. Besides, I don't seem to recall Arya twirling her way out of a scene with Jon.
Of course, the lightness of the scene could be to build up Arya's (and fans') hopes that not everything will be terrible, only to kill Gendry off in the big battle, but it could also mean Robert's words from Season 1 will finally come true and Houses Stark and Baratheon join. I'm crossing my fingers that Game of Thrones didn't give Arya a reason to smile for the sole purpose of taking it away. Whatever happens, at least she'll get an awesome new weapon.
Stags In The New Opening Credits
Game of Thrones got a new opening credits sequence for Season 8. For the first time, it omits Essos altogether and features The Wall broken, ice spreading south, an in-depth look at Winterfell (likely foreshadowing the upcoming battle there), and changes to the etchings on the gyroscope. The credits indicated that the game of thrones no longer really matters, and the squabbling between the great houses needs to stop in the face of the White Walker threat.
And yet, the final shot of the wheel in the credits still shows the sigil animals of the four great houses: the dragon of House Targaryen, the Lion of House Lannister, the direwolf of House Stark, and the stag of House Baratheon. Given all the other changes to the credits, doesn't it stand to reason that the stag could be removed if House Baratheon is entirely out of play?
Then there's the point that Joe Dempsie's name in the credits continues to be marked by the stag of House Baratheon, so fans aren't exactly expected to forget whose son Gendry is, even if his status as Robert's bastard hasn't been mentioned in a while.
Find out if House Baratheon makes its return to Game of Thrones or not when new episodes air Sundays at 9 p.m. ET on HBO.
Laura turned a lifelong love of television into a valid reason to write and think about TV on a daily basis. She's not a doctor, lawyer, or detective, but watches a lot of them in primetime. Resident of One Chicago, the galaxy far, far away, and Northeast Ohio. Will not time travel, but will sneak references to The X-Files into daily conversation.
Your Daily Blend of Entertainment News
Thank you for signing up to CinemaBlend. You will receive a verification email shortly.
There was a problem. Please refresh the page and try again.