How To Become A Contestant On Wheel Of Fortune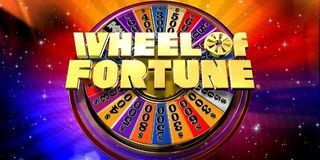 Do you want to be the next contestant on Wheel of Fortune? Well, it might be simpler than you think! Since 1975, the wheel-spinning game show has been a mainstay in the world of game show entertainment, and the show is always looking for contestants to appear. The show has the money, and you want the cash. It's just a matter of getting yourself onto the stage and pushing your luck at the big wheel. But how do you get onto the show?
While the process isn't entirely complicated, it is a little more elaborate than you might anticipate. For instance, you'll have to catch the Wheelmobile! What's a Wheelmobile? You can find out that information and a whole lot more by following the steps provided below. Hope to see you on the show!
The Audition Process
First, you need to head over to the application form found on Wheel of Fortune's official website. From there, it's important that you read the eligibility rules. If you're not sure if you're eligible, you shouldn't sweat it too much. There is no harm in applying. The worst thing you will probably get is a "no," which would suck, but it's not the end of the world. If the show is interested in having you on, they will reach out to you with specific questions.
It should be noted, however, that if you have appeared on any version of Wheel of Fortune in the past, you are unfortunately no longer eligible to audition for the series. Unlike game shows like The Price Is Right, Jeopardy or Family Feud, to name a few, contestants can't return for another episode. Therefore, you only have one shot at the Wheel of Fortune. You better make it count.
Also, if you have been on another game show, dating program or relationship or reality program in the past year, you can't partake in this game show either. Additionally, if you have been involved with three of these shows in the past decade, you are also not eligible to participate in this television show. The same goes for anyone who works for Sony Pictures Entertainment Inc. or if you're related to anyone who works for that company, the game show suppliers or any television station that broadcasts the show. Evidently, you can't be too careful when it comes to these things. The rules are a bit strict.
If those restrictions don't apply to you, it's time to apply your application! On the Wheel Of Fortune site, under the blue navigation bar that's located under the header photo, you'll want to direct yourself to "CONTESTANTS." From there, after a pink drop-down menu comes up, you'll want to select the option that says, "Be A Contestant."
Then, it'll ask if you're an Adult, College Student or Teen. Click on the option that applies to you. From there, you'll want to continue filling out the form. The questions should hopefully be straightforward. Answer all of them as accurately as possible.
Submit A Video
In order to be on network television, the producers want to know if you're TV-friendly. In addition to the online form option listed above, a potential contestant can also submit a video to the producers in their "Face Of The Fan" contest. Through this process, eager personalities can send in a 60-second video segments that let producers see them and inquire about contacting them for further review. This option is friendly for people in any city to get themselves out there and make a good impression. The wonders of technology have done a lot for society, including making this process a bit easier.
If you want more information about this process, go to the website link and follow the instructions provided. It should be noted that this option, while certainly a lot easier for some tech-savvy people, might not be the best way to go for other folks.
Every year, a million people audition for Wheel Of Fortune. Only roughly 600 make the cut. If you don't think you have the sharp video skills to make a great impression in 60-seconds, you might want to try the written application instead. Don't let the process or the large number of applicants deter you. Whatever you think fits you best is the way you should go. Do what you think is best.
Find The Wheelmobile
Remember when we were talking about the Wheelmobile earlier? This is what we were referring to. This bright yellow bus is big and it's hard to miss. It drives throughout the country, looking for eager and enthusiastic game show lovers who want to press their luck on one of the biggest game shows in history. Thousands of applicants fill out forms, then gather in front of a stage. They then proceed to file in groups of five to participate in interviews.
From there, the fun begins. The potential contestants play a version of Wheel Of Fortune's speed-up round and they have the chance to win special show-themed prices. From there, the most promising contestants are asked to return to participate for final auditions for the hit show. They're usually at a later date. Asking yourself, "When does the Wheelmobile come near me?" The good news is there's a way to find out! Just follow Wheel of Fortune on Twitter!
Some key things to remember while doing your audition: the casting people like energetic contestants. Don't be afraid to make an impression, yet don't go overboard. They want contestants who are clearly having fun, while also able to stay calm in select moments and people who are good sports — even when they lose. It also helps to have a sense of humor. Just sayin.' Also something worth noting: be sure to be decisive and logical during your audition. These components will make it clear to the producers that you have what it takes to be a good contestant. Above all else, though, have fun!
Prepare For The Show
There are a lot of ways one can prepare oneself for Wheel Of Fortune. One of the best ways is to watch and learn. It's recommended that you watch the show and learn from other players, both in terms of their successes and their failures. If you're familiar with the structure of the show and you know what is happening and how to excel, that's a great way to make a hell of an impression during your moment under the bright spotlights. Like we said earlier, you only get one shot, so you're going to have to make it count. Don't get too nervous, though. It is a tricky balance, but you can find it.
You can also prepare yourself by playing the games provided on the website. If you want to be a good player, you have to play well. It only makes sense, right? There are several online tests provided online, and this is one of the best ways you can hone your skills and improve before the game. And you can play it 24/7. If there's ever a bit of downtime, you have a chance to pull out your console and play the game. It'll only help you play better in the event you get on Wheel of Fortune.
Alas, while not everyone can make it onto the stage, there is another way you can make it onto the show: ask for tickets! They're free and they always need to fill up seats in the audience. If you're based in LA or if you are visiting, this is certainly one way to make an appearance on television. It's important to remember that the tickets are always free. If you see someone trying to sell you some, that's clearly a scam. Don't engage in that further.
There's a reason why Wheel of Fortune is one of the most beloved game shows on television. And you have ample chances to appear on the program. Just follow the instructions and hopefully it works out of you. I hope that we'll all be seeing your face on television soon, spinning the wheel and hoping to make the big money.
Your Daily Blend of Entertainment News
Will is an entertainment writer based in Pittsburgh, PA. His writing can also be found in The Playlist, Cut Print Film, We Got This Covered, The Young Folks, Slate and other outlets. He also co-hosts the weekly film/TV podcast Cinemaholics with Jon Negroni and he likes to think he's a professional Garfield enthusiast.