Why You Should Be Excited For HBO's Watchmen Series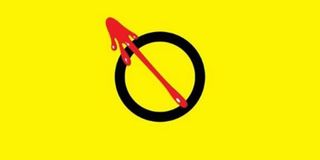 A decade after the film from director Zack Snyder brought the DC/Vertigo source material of Watchmen to the big screen, HBO is set to run a new series that extends this classic universe. Which means that nature only dictates that fans of the original graphic novel that was published between 1986 and 1987 would start to get worried about where showrunner Damon Lindelof, he of Lost fame, will be taking their beloved franchise.
Looking at HBO's attempt at tackling the material, fear is the last thing that should be on the minds of the folks who devoured all 12 issues of Watchmen's story. Quite simply, the reason fans shouldn't be afraid is because this series holds so many exciting cards in its hands, and has limitless potential.
In an effort to get everyone hyped for the series' premiere this fall, it's time to take a look at just why HBO's Watchmen series should be seeing as an opportunity for success, rather than disaster.
It's An Original Story In The Watchmen Universe
Believe it or not, Damon Lindelof was offered to create this show two times prior to his eventual acceptance. In deciding to undertake an entry in the Watchmen, Lindelof made it important to let the world know that he wasn't just going to adapt the 12 issues for TV.
Instead, the new HBO series is going to tread new ground, in a more modern era of history. The series will still very much exist in the Watchmen universe, as seen in the inclusion of Ozymandias, played by Jeremy Irons. In addition though, there's going to be more costumed vigilantes introduced, as well as some new players on the law enforcement side of the equation.
Anyone who's afraid for the legacy of the original story run for Watchmen can breathe easily. If anything, the HBO project is interested in something else entirely.
HBO's Watchmen Series Is Kind Of A Sequel
Another fear to dispel is the fact that Watchmen isn't merely an HBO sequel series that will pick up where Alan Moore and Dave Gibbons' landmark comic left off. Rather, this new story will be set presumably in an alternate version of our present day.
The details behind the show's story are in somewhat short supply, but this new Watchmen story very much feels inspired by how much the world has changed since the milieu of the Moore/Gibbons series. Looking at the trailer HBO released for the series, it definitely looks like a contemporary story, told along the same lines as the original book.
Tie in Ozymandias' return, as well as a cult of hooded men that look like they're inspired by the dearly departed Rorschach, and the history of the past definitely comes into play. But the story that follows takes into account the consequences of those past actions.
Jeremy Irons Is The Older Ozymandias
Sometimes, the casting in a project like Watchmen is truly inspired. When the decision to bring back Ozymandias into the fold was made, one could only imagine the next step in the process being to immediately call Jeremy Irons and see if he was free to play the role.
While this isn't a sequel to the 2009 Zack Snyder film version of Watchmen, Jeremy Irons' casting as the aged Adrian Veidt is not only fitting of the actor's talents. As fate would have it, it's a perfect nod to Snyder's treatment of the original source.
Ozymandias was memorably brought to life by actor Matthew Goode in that particular project, so between Jeremy Irons' insanely talented acting chops and his close enough resemblance to what Goode would look like at a later age, this casting is absolutely inspired.
Regina King, Don Johnson, And Others Round Out Watchmen's Impressive Cast
Jeremy Irons isn't where the casting skill ends when it comes to Watchmen on HBO, as the extended cast list has a lot of other faces people will be happy to see. Academy Award winner Regina King, legendary TV actor Don Johnson, and recent alum of the FX comic series Legion, Jean Smart, are all on board in still mysterious roles.
It shouldn't be surprising to anyone that Damon Lindelof's talent and HBO's bankroll could attract such an eclectic cast. That in mind, it's still amazing to see all of those faces, plus the likes of comic movie veteran Tim Blake Nelson and the legendary Louis Gossett Jr., headed towards the small screen.
This Show Is Accessible To Fans Of Both The DC And WB Incarnations
Debates such as whether or not the 2009 film version of Watchmen lives up to the original DC/Vertigo book are bound to still take place from time to time. That's just the mantle that adapting such a memorable and iconic graphic novel takes on.
That leads to one of the best things about this HBO pseudo-sequel -- the fact that no matter which version you prefer, you can still jump into this series and enjoy it as a follow-up. Even ignoring the fact that Jeremy Irons and Matthew Goode make for a fantastic pair of actors to complement each other's performances, you can still enjoy Irons' Ozymandias because he's just so damned perfect for the role.
No matter which version is your passion, Watchmen feels like it'll be a valid continuation of the universe built in either the film or graphic novel version of Alan Moore and Dave Gibbons' story.
Watchmen 2019 Looks Just As Topical As The Original Book
Alan Moore and Dave Gibbons ultimately cracked into the zeitgeist of '80s pop culture and political dealings when the wrote Watchmen and released it between September 1986 and September 1987.
While we almost had a film version that adapted that story for a more modern political context, the 2009 movie stuck to its guns and provided us with a period appropriate story that worked extremely well for an adaptation. Yet with HBO's new show, it looks like the property is headed back to modern political commentary.
The imagery used, as well as the themes of law enforcement and vigilante justice, all ring just a little truer now than they did when the film came out about a decade ago. The network has never been shy to attack controversial topics, both in their fiction and their non-fiction programming; and Watchmen looks like it's going to uphold that reputation without a doubt.
We've still got some time before Watchmen graces the screens of HBO subscribers, as the show is set for a vague Fall 2019 premiere. More details will obviously come to light the closer the show comes to launching, and that will change the picture we currently see.
Where the cards lie now is in the favor of Watchmen being one of the best new shows of this year, because of how it honors the past, while also invoking a bold vision for the future.
CinemaBlend's James Bond (expert). Also versed in Large Scale Aggressors, time travel, and Guillermo del Toro. He fights for The User.
Your Daily Blend of Entertainment News
Thank you for signing up to CinemaBlend. You will receive a verification email shortly.
There was a problem. Please refresh the page and try again.