Quarantined DirecTV Customers Were Not Pleased To Lose Service In The Middle Of Primetime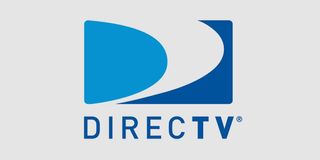 It's always an annoying prospect when a person's TV or streaming service goes out, but that's doubly true when that service goes out in the middle of one of your favorite programs. I'm guessing it's triply true when your service goes out in the middle of one of your favorite primetime shows while you are in the middle of being quarantined as part of society's action against a pandemic, but you'd need to ask these DirecTV users about that.
On Wednesday evening, a lot of primetime programming was interrupted for DirecTV users who saw their service cut out and cut to a blank blue DirecTV screen. The issue seemed to be fairly widespread, although DirecTV has not released an official statement about the disruption yet.
What we do know is a lot of people shared their experience online, as is common when services go down. One person even went so far as to blame the service disruption on coronavirus.
I mean, really though, this guy hits the nail on the head when he screenshots his DirecTV's empty, blue screen, noting that with no TV he might have to resort to… reading. The horror.
A lot of people are watching Survivor live now that they are stuck at home and amongst those watchers were a slew of people who were not remotely pleased they missed the latest "All Stars" episode.
This obviously wasn't simply a problem for Survivor watchers, as one poor woman was left alone with her mother and the disconcerting flickering blue DirecTV screen when she was supposed to be watching NBC's three popular Chicago-based shows.
The timing on when the service cut out seems to have been particularly bad for those who chose to watch The Masked Singer, as well.
And some people were comparing the quality of service they were getting given the TV bill is now among the most high – if not the highest bill – the average household that hasn't cut the cord is paying.
Granted, these things do happen. Cable boxes fail and sometimes service disruptions do occur, both for people subscribing to cable and those who stream TV. This disruption seemed to be pretty widespread and last for some time, however, prompting many tweets at DirecTV last night.
As of a few hours ago, DirecTV had indirectly responded about the issues and told one customer:
It's starting to feel like we're living in the darkest timeline right now and one of the few outlets we humans have available to entertains us is television. OK, OK, there's also reading, movies (and James Gunn even has suggestions), walking outside (depending on your quarantine situation), playing games, cooking, household projects, putzing around on the Internet – we actually are pretty pampered in some ways even whilst in quarantine.
Still, losing your TV stream can be pretty annoying and if there's anywhere you can go for that type of solidarity it's Twitter. Let us just hope that everyone's DirecTV is OK during Primetime this evening. I would hate for anyone to miss an episode of Last Man Standing or the Top Chef premiere!
Amazing Race & Top Chef superfan with a pinch of Disney fairy dust thrown in. Theme park junkie. If you've created a rom-com I've probably watched it.
Your Daily Blend of Entertainment News
Thank you for signing up to CinemaBlend. You will receive a verification email shortly.
There was a problem. Please refresh the page and try again.