DirecTV Is Raising Prices Again After Already Losing Customers In Droves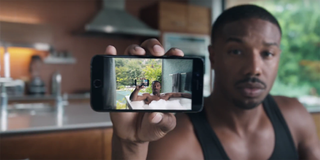 In the age of streaming, viewers are pulling the plug on their cable and satellite subscriptions faster than ever. Execs at AT&T's DirecTV and U-Verse are seeing that play out all too well, losing customers in droves over the course of the year. Their response? To raise DirecTV's prices again, of course.
Coinciding with recent news that AT&T aims to introduce commercials during a paused DVR, AT&T has announced that the majority of satellite subscribers will also see a price hike on their bills beginning January 19, 2020. DirecTV customers already saw price increases in January 2019 as well. When combined with previous price hikes over the years, it's led to the loss of almost 5 million AT&T subscribers since 2016 and the loss of 1.16 million subscribers in the third quarter of 2019 alone.
DirecTV customers with the Premier plan, which starts at $189 a month, will see an $8 increase in 2020. Customers with more expensive plans like the Ultimate and Xtra packages will see a $7 increase, whereas cheaper packages will see between a $1 to $5 increase depending on their plan options. In addition, there will be a $2 added on to cover the Regional Sports Network fee, costing Premier plan customers an additional $10 on their bill, instead of $8.
In a notice (via Ars Technica), AT&T had this to say for the reasons customers will see price increases in January:
AT&T execs are referring to the rising costs of their carriage deals with networks. Earlier this year, DirecTV and U-Verse subscribers were worried they would lose access to CBS due to an unresolved conflict between the network and AT&T. As their agreement approached expiration, CBS was poised to drop their programming from DirecTV and U-Verse, which would leave customers in a blackout.
For customers with introductory deals or discounts, AT&T promises that those discounts will remain in effect until they expire. However, once the expiration date is reached, subscribers will definitely have to pay the higher prices.
The decision to raise DirecTV's prices is a strange one after the news that AT&T is hemorrhaging subscribers. While it makes sense that DirecTV would resort to price hikes to offset the company's rising debt, which is currently at $170 billion, surveys have suggested that customers would leave cable and streaming services behind if the price hikes got too high. What's to keep subscribers from leaving DirecTV besides an established one or two-year agreement?
AT&T is offering up new ways to watch television, with the HBO Max streaming service set to launch in the spring of next year. It's exclusively streaming Friends and The Big Bang Theory, though whether customers are willing to pay $14.99 to stream the shows and other Warner Bros. offerings remains to be seen.
Stay tuned to CinemaBlend for more on AT&T's status. For more on what to watch on cable or streaming, be sure to check out which TV shows are premiering in the winter and spring of 2020 with our midseason schedule.
Your Daily Blend of Entertainment News
Thank you for signing up to CinemaBlend. You will receive a verification email shortly.
There was a problem. Please refresh the page and try again.