7 Quick Things We Know About Law And Order: SVU's Elliot Stabler Spinoff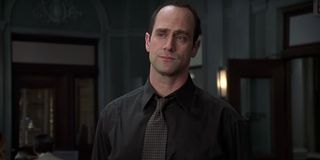 Back in March, Law And Order: SVU fans around the world went into a frenzy when it was announced that Christopher Meloni would be returning to the franchise nearly 10 years after he left the record-breaking NBC crime drama. What initially looked like an early April Fool's Day joke quickly became a reality when the yet-to-be-titled Elliot Stabler Law And Order: SVU spinoff was revealed to be coming to NBC in the very near future.
Right now, there aren't a lot of details regarding this series, like its name, when we can expect to see it on NBC or if any other former members of the Special Victims Unit will be starting a new adventure with the longtime detective. That said, there's still some information that has been confirmed since the show was announced in late March. Here are seven quick things we know about Law And Order: SVU's Elliot Stabler spinoff.
There Will Be At Least 13 Episodes
We don't know exactly when we'll get to see Christopher Meloni return to the NYPD in Dick Wolf's upcoming SVU spinoff series, but when it does, there will be at least 13 episodes. When Deadline first broke the story, the outlet revealed that NBC had given the legendary crime television producer a 13-episode series order for the yet-to-be-titled police procedural. In the past, Law And Order: SVU typically has had seasons with anywhere from 19 to 25 episodes, so it's not outside the realm of possibility for the Elliot Stabler's series to get the same treatment if NBC executives like what they see early on.
It's The First New Series To Come From Dick Wolf's New Deal With NBC
Dick Wolf, the mastermind behind Law And Order, the Chicago dramas and a number of other television projects, has been working with NBC for nearly 40 years, and according to a Variety report from earlier in 2020, that partnership will continue for at least a few more years. The deal includes renewals for Wolf's ratings giants Law And Order: SVU and all three Chicago shows, but it also comes with the new Elliot Stabler series. According to the previously mentioned Deadline report, the SVU spinoff is the first new series to be born out of the five-year, nine-figure deal Wolf signed with NBCUniversal.
Elliot Stabler Will Be Running His Own NYPD Organized Crime Unit
For 12 seasons, Christopher Meloni portrayed NYPD detective Elliot Stabler, one of the lead detectives in the Special Victims Unit on Law And Order: SVU. When the character returns for his spinoff series sometime in the near future, he will be working for the department in a different capacity. Going off the initial Deadline piece, The Hollywood Reporter reported that the longtime SVU detective will be running an organized crime unit within the NYPD. And even though it appears Stabler won't be working with his longtime partner Olivia Benson (Mariska Hargitay), there will surely be some run-ins and collaborations between the longtime detectives.
Chicago P.D.'s Matt Olmstead Is Being Eyed To Be The Showrunner
As of the end of March, Matt Olmstead was "being eyed" to be the series showrunner. According to Deadline, the Chicago Fire executive producer and co-creator of Chicago P.D. was viewed to be the person who would serve as the head writer of the untitled series when news first broke. This development should make Law And Order fans happy because Matt Olmstead has played a role in the behind-the-scenes work of numerous crime procedural shows over the years at NBC. He served as a writer, producer and executive producer for the groundbreaking NBC cop show NYPD Blue from 1993 until the series finale in 2005. Olmstead also wrote and produced multiple episodes of the successful Fox series Prison Break.
Dick Wolf's Longtime Collaborators Will Help Produce The New Show
Although Wolf Entertainment is eyeing Matt Olmstead to serve as the new spinoff's showrunner and the head writer, the production company's major players — Dick Wolf, Arthur W. Forney, and Peter Jankowski — have all signed on as executive producers, according to Deadline. Together with Wolf, the two executive producers are responsible for some of NBC's biggest hits over the years, including the different variations of the Law And Order franchise and Chicago series that have been insanely popular with audiences since the small screen franchise launched in 2012. Jankowski previously won an Oscar for Best Documentary Short at the 2003 Academy Awards for his World Trade Center tribute Twin Towers.
Before The New Show Gets Underway, Christopher Meloni Will Reprise His Role On Law And Order: SVU
We don't really know when Elliot Stabler's spinoff will hit NBC, but we will get to see the returning detective when Season 22 of Law And Order: SVU debuts in the fall (or possibly later). During a recent appearance on the Law And Order: SVU Podcast, showrunner Warren Leight confirmed that Elliot Stabler would be in the upcoming season when explaining changes that had to be made to the Season 21 finale, stating:
Warren Leight initially wanted to bring back Elliot Stabler's character by reintroducing his wife and son during the Season 21 finale, but plans were scrapped when the current health crisis forced SVU and many other shows to halt production.
Mariska Hargitay Is Excited To Have Her Former Co-Star Back In The Fold
After working together for 11 seasons on Law And Order: SVU, Mariska Hargitay and Christopher Meloni formed a strong and lasting bond, just like their on-screen characters. In April, Hargitay let her former cast mate know just how excited she was to have him back in the fold when sending the actor a birthday message on Instagram that including the hashtags #ItsBeenAWhile, #MissedYou and #ElliotStabler.
Thanks to Instagram sorting comments in a random order, CinemaBlend previously dug around and located Christopher Meloni's response reading, "Saddle up gurl, we ridin agin." Outside of the pair teaming up in some capacity in the SVU season opener, we don't know how much the two former partners will team up moving forward on that series or the upcoming spinoff, but we're excited either way.
Those are seven quick things we know about the Law And Order SVU spinoff starring Christopher Meloni. We should know more about the NBC series in the coming months, so make sure to check back here at CinemaBlend for more updates.
Your Daily Blend of Entertainment News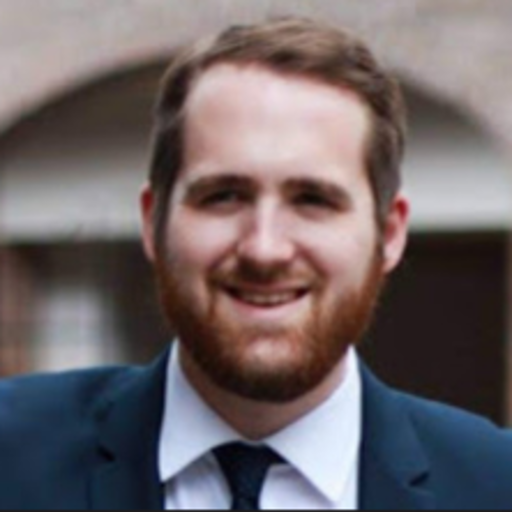 Philip grew up in Louisiana (not New Orleans) before moving to St. Louis after graduating from Louisiana State University-Shreveport. When he's not writing about movies or television, Philip can be found being chased by his three kids, telling his dogs to stop barking at the mailman, or yelling about professional wrestling to his wife. If the stars properly align, he will talk about For Love Of The Game being the best baseball movie of all time.