Updated List Of Major TV Show Delays Or Ending Early Due To Coronavirus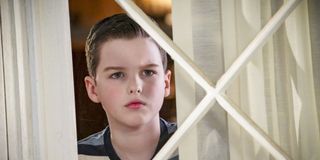 (Image credit: CBS)
Network television around this time of year would normally be hurtling toward a finale season packed with cliffhangers, nail-biters, and every kind of huge event designed to hook viewers to return in the fall. This year, however, the coronavirus pandemic has stopped the production of a shocking number of network shows, ranging from small CW series to some of the biggest shared universes on the small screen. Some have scrapped the rest of the spring season altogether.
Certain networks were hit harder by the coronavirus than others, with CBS beating The CW in terms of sheer number of shows that have halted production, but NBC, ABC, and Fox all have their fair share. Keep on scrolling for a rundown of the major network TV shows that have been delayed or are even ending early due to the coronavirus.
American Idol/ABC
The ABC revival of American Idol hit the small screen in 2020 with some solid numbers for its pre-taped episodes, but those episodes will run out sooner rather than later. The live episodes were set to begin on March 30 in Los Angeles, and production has been suspended. Considering California Governor Gavin Newsom has issued an order to "stay home" that will be in place "until further notice," it's unlikely American Idol will be back for its live episodes as scheduled. Idol has found a way to air more new episodes showcasing the Top 20 contestants to last through mid-April, but beyond that is currently unknown
Arrow-verse/The CW
Although the Arrow-verse lost Arrow in the 2019-2020 TV season, it's still going strong with The Flash, Legends of Tomorrow, Supergirl, Batwoman, and post-"Crisis on Infinite Earths" Black Lightning. The good news is that Black Lightning Season 3 has already aired its finale and Legends of Tomorrow finished production on Season 5, but Flash, Supergirl, and Batwoman are facing delays.
Yes, TVLine reports that Batwoman managed to finish 19 of the 22 episodes ordered for Season 1 and is likely finished with a shortened season, and Supergirl Season 5 completed 21 of 22, and no decision has seemingly been made at this point about cancelling the rest of their seasons. The Flash has enough episodes to last through May 19, according to Variety, and it will then go into a hiatus with the possibility of finishing Season 6 as intended later in 2020.
All the Arrow-verse shows were renewed for next season, and The CW has announced when they'll return from their unexpected spring break. The Flash and Legends of Tomorrow will be back on April 21 at 8 p.m. ET and 9 p.m. ET, respectively. As for Batwoman and Supergirl, both will return on April 26, at 8 p.m. ET and 9 p.m. ET respectively.
All Rise/CBS
The legal drama All Rise starring Simone Missick launched back in September 2019, but it's likely that it won't get to finish as originally planned. Production has stopped, and a shortened season is expected. The good news is that All Rise had nearly completed its season before coronavirus forced the halt, and CBS has shown support for the show throughout its first season.
Bob Hearts Abishola/CBS
Bob Hearts Abishola has been a solid freshman comedy for CBS, to the point that it wouldn't be surprising for CBS to announce a renewal even without a full first season. The Chuck Lorre sitcom made it most of the way through its season before production halted, and it's expected the season will end early rather than resume.
The Blacklist/NBC
The Blacklist, which made its return to the airwaves for the second half of Season 7 pretty late in the midseason lineup, completed 18 of its 22 episodes before production stopped. A shortened season is likely. Fortunately, the James Spader-led series will bring back its mysteries and intrigue in Season 8.
Bull/CBS
Michael Weatherly's Bull, which some doubted would return at all for Season 4 due to allegations against the star, almost completed the 22 episodes ordered for this season. Bull is likely to end on a shortened season. Given that Bull films in New York City and New York Governor Andrew Cuomo just ordered that 100% of "non-essential work forces" stay home, according to NBC New York, production may not have been able to begin again any time soon anyway.
Charmed/The CW
The CW's Charmed reboot managed to finish 20 of its ordered 22 episodes of Season 2, and no decision has been announced as to whether the season will resume filming or if it will end early. The show has already been renewed for Season 3, so the end isn't nigh even if Season 2 is cut by a couple episodes.
One Chicago/NBC
One Chicago has been going strong in the 2019-2020 TV season with Chicago Fire Season 8, Chicago P.D. Season 7, and Chicago Med Season 5, and all three shows scored huge renewals. Unfortunately, Deadline reports that the coronavirus delays resulted in all three series having their current seasons cut short of the 23-episode order.
Chicago Fire showrunner Derek Haas took to Twitter to confirm that Fire is done until next season, with 20 episodes completed. With Med and P.D. following the same schedule of releases as Fire, then those seasons are expected to end at 20 as well. The season finales of all three shows air on Wednesday, April 15, with Med at 8 p.m. ET, Fire at 9 p.m. ET, and P.D. at 10 p.m. ET.
Chicago P.D.'s Tracy Spiridakos shared with CinemaBlend that she will not appear in the final two completed episodes of Season 7 due to her crossover to CBS' FBI, but is returning for P.D. Season 8.
Dynasty/The CW
Dynasty's third season on The CW has been as dramatic as could be expected, but it too is facing delays due to coronavirus. Out of the order for 22 episodes, only 20 have been completed. Still, production has not been officially cancelled for the season, so it's possible the goal is to finish Dynasty's season as planned. Season 4 has already been ordered.
Empire/Fox
Empire managed to complete 18 of its 20 episodes for the sixth season, and the coronavirus complications are more significant for Empire than most. The Fox series was set to end for good after those last two episodes, with no seventh season forthcoming to tie off loose ends. Sadly, Empire is slated to end after its 18th episode, with some added footage from Episode 19, which was filming at the time of the production shutdown.
The series finale will air April 21 on Fox. Thanks to the flash-forwards, it's possible that Empire may be able to patch together a lot of what it wanted to accomplish, but this is still a bummer for fans.
FBI And FBI: Most Wanted/CBS
FBI and freshman spinoff FBI: Most Wanted suspended production, and they both film in New York City. What turned out to be FBI's Season 2 finale aired on March 31, with Chicago P.D.'s Tracy Spiridakos appearing as Hailey Upton to join the CBS Dick Wolf shows with the NBC Dick Wolf shows. The episode arguably proved why FBI deserves a third season; lacking the same mega-renewal that the NBC Wolf shows received, FBI's future is currently uncertain.
With FBI: Most Wanted also nearing the end of its season when production halted, all signs point toward the show ending short of its original episode order. At the time of writing, only one more new episode of Most Wanted is scheduled, releasing on April 14 at 10 p.m. ET. Like FBI, Most Wanted has not yet been renewed, so fans will have to wait for good or bad news regarding the spinoff's future.
God Friended Me/CBS
There was no divine intervention to allow God Friended Me to finish its current second season without a coronavirus delay. That said, Season 2 was reportedly close to conclusion, and God Friended Me is expected to wrap short of the original order. God Friended Me has not yet been renewed for Season 3.
The Goldbergs/ABC
Season 7 of The Goldbergs was nearing completion when production was halted. The remainder of the season has not been cancelled at this point, but fans may want to prepare for an incomplete batch of episodes. The Goldbergs has not yet been renewed for another season, and Wendi McLendon-Covey is on board the Reno 911! revival.
The Good Fight/CBS All Access
Season 4 of The Good Fight doesn't actually premiere until April 9, but the CBS All Access series may only stream part of the season. 8 of the ordered 10 episodes were completed by the time production came to an halt due to the coronavirus. No announcement has been made about whether Season 4 will pick up again or The Good Fight will simply end Season 4 at 8 episodes.
Grey's Anatomy/ABC
Grey's Anatomy made it all the way through Episode 21 before production stopped on Season 16, which would be nearly a full season for most broadcast network primetime series. Grey's received an order for 25 episodes in Season 16, however, and EW reports the show will scrap the remaining four and officially end the season with Episode 21 on April 9. Grey's Anatomy has already been renewed for Season 17, though.
Last Man Standing/Fox
Last Man Striving has been thriving since its move to Fox, but it too is facing a disrupted season. 21 of the 22 ordered episodes were completed, and how the rest of Season 8 will be handled has not yet been determined. It's possible Last Man Standing would want to finish since the season is so close to the end and it could presumably film on a stage without anything on location, but only one episode short wouldn't be such a bad thing. Last Man Standing has not been renewed.
Law & Order: SVU/NBC
Like its fellow Dick Wolf NBC shows, Law & Order: SVU is likely done for the 2019-2020 TV season. SVU showrunner Warren Leight took to Twitter to share that Episode 20 of Season 21 may be the Season 21 finale. Also like Dick Wolf's One Chicago, SVU scored a renewal for three more seasons before production shut down, so the Special Victims Unit will be back investigating sexually-based offenses next season. At least SVU fans can head into the indefinite hiatus knowing Stabler is returning to NBC!
Legacies/The CW
The second season of Vampire Diaries and Originals spinoff Legacies stopped production early. Showrunner Julie Plec has confirmed that the March 26 episode, which was Episode 16 of Season 2, was the last that could be completed and would serve as the spring finale. Like its fellow CW series, Legacies has already been renewed for another season, so more Legacies is still on the way. Legacies does also deliver cliffhangers on almost a weekly basis, so Season 2 managed to end with a bang even if it was a little earlier than anticipated.
MacGyver/CBS
MacGyver didn't even premiere until midseason, and now Season 4 is evidently done for good once it runs out of episodes that were already completed. MacGyver stars Lucas Till and Levy Tran confirmed via social media that the show is "shut down for the season," and it was "too early" and "really abrupt." The show has not been renewed for Season 5 yet, but with Hawaii Five-0 ending, CBS may want to keep another Friday mainstay going for at least another year.
Nancy Drew/The CW
Nancy Drew debuted in fall 2019 as a very CW take on the classic mystery novels revolving around teen detective Nancy Drew. The series received an order for 22 episodes for its freshman season, and Nancy Drew reportedly almost completed that order before production came to a stop. A shortened season is expected.
NCIS, NCIS: Los Angeles, NCIS: New Orleans/CBS
Unlike the shared universes of One Chicago, FBI/FBI: Most Wanted, and Grey's Anatomy/Station 19, the three shows of the NCIS universe are set and film far apart from each other. Still, all three are in the same situation. NCIS Season 17, NCIS: Los Angeles Season 11, and NCIS: New Orleans Season 6 have all stopped production shy of completing the 24-episode order. The seasons are expected to end prematurely rather than return to production. No NCIS series has been renewed yet for 2020-2021.
The Neighborhood/CBS
CBS' The Neighborhood, starring Max Greenfield and Cedric the Entertainer, almost managed to complete its second season. 20 of the 21 episodes were finished, and it's looking like Season 2 will end without resuming production to get that final episode. If The Neighborhood is renewed for Season 3, perhaps the unproduced episode could simply be moved to the fall.
New Amsterdam/NBC
New Amsterdam was reportedly well shy of completing its 22-episode order, with 19 or 20 episodes ready for air when production was shut down. EW now reports that New Amsterdam's Season 2 finale will air April 14, putting it four episodes short of the original order for 22. NBC already decided to pull an episode centered on a flu epidemic, although that episode is intended to air at a later date. Fans of New Amsterdam can rest easy knowing that the network has already renewed the medical drama for a whopping three more seasons.
Prodigal Son/Fox
Prodigal Son received a full first season order from Fox after only two episodes had aired, but that full first season may not actually wrap as intended. Production stopped before the 22 episodes could all be completed. Fox hasn't officially ruled out returning to finish Season 1. Prodigal Son has not been renewed for Season 2 at this point.
The Resident/Fox
The Resident, which recently donated its medical supplies to a real-life hospital in need, had not yet completed all 23 episodes of its third season, although it got close with 20 episodes. The third season will end with Episode 20, called "Burn It All Down," airing April 7. Like Prodigal Son, The Resident has not yet been renewed for the 2020-2021 TV season.
Riverdale/The CW
Riverdale was 20 episodes into its 22-episode order for Season 4 when production was suspended. Riverdale was suspended before other high-profile CW series like The Flash and Supernatural due to a member of the team testing positive for coronavirus, according to Deadline. Fans should expect a shortened fourth season, but also for the renewed Riverdale to return for Season 5.
SEAL Team/CBS
SEAL Team, starring David Boreanaz, apparently came close to finishing its third season, as it was in production on its final two of 22 episodes when the show came to a stop. Despite the partial production on Episodes 21 and 22, a shortened season is looking likely. Episode 20 may well be the Season 3 finale. SEAL Team has been neither cancelled nor renewed for the 2020-2021 TV season.
Supernatural/The CW
Supernatural is another series that was close to completing its very last season before the coronavirus forced production shutdown. The show completed 18 of the 20 ordered episodes, but was only able to air 13 due to incomplete special effects on the remaining five. Showrunner Andrew Dabb has promised that the Supernatural team, The CW, and Warner Bros. "fully intend to return and finish the series," and it's a matter of "when" rather than "if."
Superstore/NBC
Superstore managed to finish 21 of its planned 22 episodes of Season 5, and NBC already renewed the series for Season 6. That said, Superstore star America Ferrera had already announced her departure from the show following the end of the current season. Ferrera took to social media (via TVLine) to hint that she will return "when things clear up to finish Amy's storyline." Superstore will be back, presumably with Ferrera on board at least one last time.
S.W.A.T./CBS
S.W.A.T., starring Criminal Minds alum Shemar Moore, nearly made it to the end of Season 3, with 21 of 22 episodes completed at the time of production shutdown. The show hasn't been renewed or cancelled for the 2020-2021 TV season at this point, but Season 3 is expected to be shortened and end with Episode 21.
The Voice/NBC
The Voice launched Season 18 with a new coach, but Nick Jonas' first season on the show is likely to be seriously disrupted. Although NBC has some taped shows that can still air, it's improbable that the live shows scheduled for May 4 can still happen. At the very least, live shows that go into production any time soon likely will do so without an in-house audience.
Young Sheldon/CBS
The Big Bang Theory spinoff's third season halted production before the final episode of the 22-episode order could be completed. Young Sheldon Season 3 evidently hasn't officially been shut down, so it's possible CBS is aiming to resume production and finish. Whatever happens for the rest of Season 3, fans can count on the Cooper family returning to the airwaves next season. Young Sheldon was renewed for Seasons 3 and 4 back in February 2019.
The Walking Dead/AMC
Major cable TV shows have been impacted by the coronavirus pandemic as well. The Walking Dead made it almost all the way through its tenth season, and filming was actually completed. The bad news is that AMC announced that the show was unable to complete post-production on the Season 10 finale, so the episode will "appear as a special episode later in the year." No information was released about when that might be.
The Walking Dead: World Beyond/AMC
The Walking Dead's latest spinoff finished filming its first season, but that doesn't mean it'll premiere as originally scheduled. AMC had The Walking Dead: World Beyond slated to premiere on April 12, immediately following the Season 10 finale of The Walking Dead. Now the show has been moved back to "later this year." The Walking Dead delay could mean that the Season 10 finale and World Beyond premiere can still be paired, if AMC wants to go in that direction.
Saturday Night Live/NBC
Scripted TV shows aren't the only non-reality series being delayed. Season 45 of Saturday Night Live had to halt production in New York City due to the coronavirus. The latest episode was originally scheduled for March 28, with host John Krasinski and musical guest Dua Lipa. News broke on March 16, however, that SNL was halting for three weeks. If SNL returns on schedule, that would mean new episodes by mid-April, but fans shouldn't count on Season 45 returning any time soon,
Fargo/FX
The fourth season of FX's anthology series stars Chris Rock and was originally slated for an April 19 premiere, but Deadline reports the Fargo season premiere has been pushed back since only 8 of the 10 ordered episodes were completed before the shutdown. FX reportedly hopes that Fargo will still hit the airwaves in 2020.
The Undoing/HBO
Nicole Kidman was set to return to HBO as star of The Undoing, but HBO decided (via The Wrap) that "In light of current events, HBO's six-part limited series, THE UNDOING, will now debut this fall." The Undoing was seemingly completed and is simply being pushed back, rather than delayed due to unfinished production. The original premiere date was May 10.
I Know This Much Is True/HBO
The double dose of Mark Ruffalo as twin brothers in HBO's I Know This Much Is True has been pushed back, but not by too much. Originally scheduled to debut on April 17, the six-part series will take The Undoing's original premiere date of May 10, according to Variety. Mark Ruffalo is still coming to TV; viewers just have a few more weeks to wait.
Be sure to check back with CinemaBlend for updates and other shows with delayed or cancelled series as the coronavirus pandemic continues! For some dependable viewing options with seasons that are definitely already complete, check out our 2020 Netflix premiere schedule.
Your Daily Blend of Entertainment News
Laura turned a lifelong love of television into a valid reason to write and think about TV on a daily basis. She's not a doctor, lawyer, or detective, but watches a lot of them in primetime. Resident of One Chicago, the galaxy far, far away, and Northeast Ohio. Will not time travel, but will sneak references to The X-Files into daily conversation.