Disney+'s Marvel Shows: 8 Questions We Still Have About The Marvel Cinematic Universe Series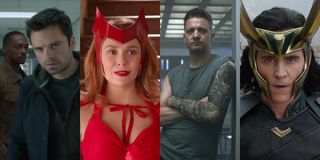 (Image credit: (Marvel))
CinemaBlend participates in affiliate programs with various companies. We may earn a commission when you click on or make purchases via links.
Over the past decade, the Marvel Cinematic Universe has proved that it can achieve the impossible on the big screen. Droves of fans have showed up for over 20 interconnected films, and last year's explosive Avengers: Endgame ended up making cinematic and box office history. Looking ahead to the next phase of the MCU, there's a lot of weight on its shoulders already. Can it ever measure up to the Infinity Saga? One way it will raise the stakes will be through the addition of Disney+'s Marvel shows, with highly-anticipated titles including WandaVision, Loki and Hawkeye counted among the upcoming originals hitting the streaming platform.
As we get ready for Phase Four, there's a shroud of secrecy still hanging over the Marvel Disney+ series on the way. Let's talk through the big questions we have about the MCU's early expansion into streaming:
When Will The First Disney+ Marvel Show Premiere?
Movie theater closures lead to the delay of Black Widow, which was supposed to kick off Phase Four back in May. Marvel Studios later shifted its entire film slate back, with Scarlett Johansson's standalone MCU film now set to hit theaters in November instead of The Eternals and each succeeding Marvel film release moving down the line in place of the one after it. (Doctor Strange in the Multiverse of Madness was also delayed a second time, and Spider-Man 3 was pushed back four months). Recent events have posed a challenge for the Disney+ shows expected to tie in to the Phase Four slate over on Disney+.
Initially, The Falcon and the Winter Soldier was going to come out after Black Widow this summer, and WandaVision would premiere this December. It's unclear if Disney+ needs to wait until after November's release of Black Widow for the first Marvel show to drop on the platform. We know WandaVision wrapped filming prior to global health concerns shutting down the majority of Hollywood productions. The Falcon and the Winter Soldier, however, did not complete its shoot. Depending on the connections to Black Widow and The Eternals, these 2020 Disney+ shows could either keep their planned release dates or could be shifted back into end of 2020 and early months of 2021 to maintain the intended order of Phase Four.
When Will We See The First Full-Length Trailer For One Of The Disney+ Marvel Shows?
Back in February, fans got a first look at the shows coming to Disney+ with a jam-packed 30-second teaser with scenes from WandaVision, The Falcon and the Winter Soldier and Loki. The Super Bowl commercial showed off some exciting elements of these Marvel shows, including the fact that WandaVision seems to be modeling itself through a number of sitcom eras, and Falcon will be throwing Captain America's shield around in the upcoming miniseries.
Looking forward, we need to know when Marvel will unveil full-length trailers for these approaching shows. One event to keep in mind is San Diego Comic-Con, which is happening virtually this summer for the first time ever. Even without a Hall H crowd, there could still be a Marvel panel at the virtual convention, and unveiling more complete footage of the Disney+ shows would be a no-brainer for the studio to include.
How Will The Falcon And The Winter Soldier Deal With Captain America?
Avengers: Endgame monumentally marked the farewell to Chris Evans' Captain America when the "first Avenger" chose a life with Peggy in his own time period and passed over the shield to his pal Sam Wilson/Falcon. Moving to the The Falcon and the Winter Soldier television series, we're curious how it will handle the legacy of the original Avenger. Will Steve Rogers die in the storyline, or will his continued existence be left out of the story as Falcon and Winter Soldier go on a mission of their own?
The series features a big segment of characters from the Captain America trilogy, including the return of Helmut Zemo and Sharon Carter. How much will Cap make it into conversation during the miniseries? Will the series find space to live on its own, or will Steve Rogers be more central to the plot? Endgame so gracefully finished things off for Cap, so let's hope the show doesn't step on its toes.
How Necessary Will It Be To Watch WandaVision Before Doctor Strange 2?
When Phase Four was announced last summer, WandaVision was pitched to the crowd as a companion piece to Doctor Strange in the Multiverse of Madness. It's been confirmed that Elizabeth Olsen's Scarlet Witch will have an important role in the Doctor Strange sequel, and her Disney+ series could either be an important chapter for Marvel fans to catch up on before the 2022 movie, or bonus content that doesn't necessarily factor into the movie itself.
Since Disney undoubtedly would like its streaming platform to be a worthy competitor to other services, it would not surprise us at all if something like WandaVision is directly connected with the plot line of Doctor Strange 2. But how confident is Marvel Studios in fans catching up on WandaVision before Doctor Strange 2? It should also be noted that when this connection was originally announced, different writers and director were attached to Doctor Strange in the Multiverse of Madness. Have plans since changed, or will the Disney+ show be directly connected to Sam Raimi's take on the Master of the Mystic Arts?
Will The Loki Series Set Up Thor: Love And Thunder?
The WandaVision/Doctor Strange 2 question can also be applied to the rest of Phase Four. These connections could expand into the Loki series versus 2022's Thor: Love and Thunder. Loki has long been tied with the Thor franchise, and rumors have been floating around about how it could connect with the fourth Thor movie. We already know that the upcoming series will have Tom Hiddleston's character traveling to different time periods, so he could theoretically make his way into Love and Thunder's timeline.
In the 2019 rumor, it was pointed out that Jane Foster is expected to become Mighty Thor in the 2022 film, but the hammer she needs was destroyed in Thor: Ragnarok. If Loki is the time traveler here, his participation in the movie could be the reason Natalie Portman's character can take on the title in film. It will be interesting to see if Thor: Love and Thunder will attempt to be the first movie without Loki, or if it will keep him as part of the film's core cast.
Will Scarlett Johansson's Black Widow Appear In The Hawkeye Series?
Looking past The Falcon and the Winter Soldier, WandaVision and Loki, Marvel also has a series in the works for Jeremy Renner's Hawkeye. The 2022 show will revolve around Clint Barton training and passing the torch to Kate Bishop. With Hawkeye in the works, it's natural to pair the character with his partner-in-crime, Scarlett Johansson's Black Widow. However, in the middle of Endgame, Clint faced a tragedy when his friend died so he could live, and it may be something that is haunting him as the show unravels.
Could Hawkeye be a vehicle for Scar-Jo to continue her role as Widow past the Black Widow movie. Sure, it would have to be in flashbacks and/or dreams, but the two characters certainly have felt inseparable in the MCU so far. We'll also have to stay tuned to see if Jeremy Renner makes an appearance in Black Widow too.
When Will We Get Casting News For Moon Knight, She-Hulk Or Ms. Marvel?
It's also been announced that some brand-new characters will be introduced through the Disney+ service. Last summer, it was announced that Marvel is developing shows for Moon Knight, She-Hulk and Ms. Marvel. Each of these shows were announced as part of the studio's Phase Four slate, meaning they may premiere anywhere from 2021 to 2023. However, almost a year after the announcement, we have no idea who will be leading these shows.
This could be another big reveal the studio is saving for this year's Comic-Con, or Marvel may want to wait until some of Phase Four is released before showing more of its cards. Either way, we're incredibly excited to learn this casting news and how Moon Knight, She-Hulk and/or Ms. Marvel could make their way into the larger MCU.
Will Disney+ Marvel Shows Set Up A New Generation Of Avengers?
Phase Four remains a huge question mark as we wait for Black Widow to kick things off this fall, but as some of the Avengers we know seemingly make their exit from the franchise, there's a big theme of what we do know about what's to come, with a lot of passing of torches that could be taking shape. Tony Stark to Spider-Man, Steve Rogers to Falcon, Hawkeye to Kate Bishop and Thor to Valkyrie and Jane Foster are already coming into play. Bruce Banner could be involved in She-Hulk and Captain Marvel in the rise of Ms. Marvel and Monica Rambeau's power (an adult Monica will be in WandaVision). Is Phase Four secretly setting up a new generation of Avengers?
If so, Disney+'s Marvel shows look to have a lot to do with it! The studio has left us with a lot to think about for the time being, but keep up with us here on CinemaBlend for updates on the MCU as they come our way. You can get a head start on your Disney+ subscription by following this link to nab a 7-day free trial.
Your Daily Blend of Entertainment News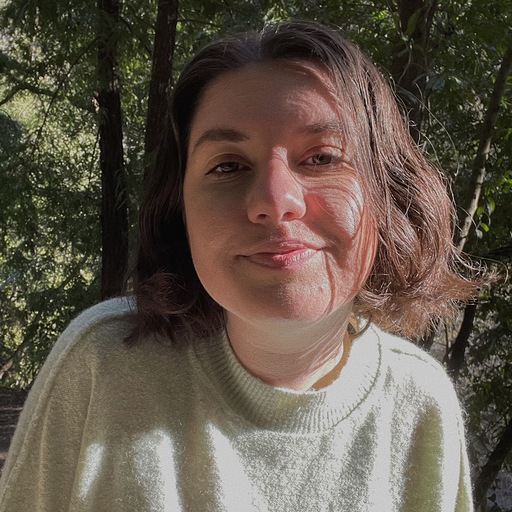 YA genre tribute. Horror May Queen. Word webslinger. All her writing should be read in Sarah Connor's Terminator 2 voice over.