What The FBI Was Actually Looking For When YouTube Star Jake Paul's Home Was Raided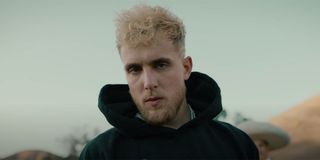 A few days ago a small army of people descended on Jake Paul's home in Calabasas an executed a search warrant. We quickly learned the FBI was involved but for several days the question remained: Why? At first there was speculation a wild anti-quarantine party may have been to blame, but now that new details are coming to light it's becoming clearer and clearer that Jake Paul's attendance during a looting event is at the heart of the warrant and footage is at the heart of what was being looked for.
The Speculation Around YouTube Star Jake Paul's Raid
This isn't the first time it has seemed possible that Jake Paul being on the scene in a Scottsdale Arizona mall while looting occurred may have had something to do with the warrant. There was speculation about this right away when the warrant was executed last week. In fact, the likelihood that the looting may have had something to do with the search warrant kept taking shape as news broke that Jake Paul's acquaintance Armani Izadi also had a search warrant executed at his place in Las Vegas.
Finally, the FBI did say it was investigating the incidents at the Scottsdale Fashion Square that occurred back in May. Yet, at the time we still didn't really know what it was the organization was looking for. All that we knew was that a full tactical unit was on the scene and that some guns had been taken from the $6.9 million residence.
Now, sources close to the situation have revealed to The Daily Mail that what the FBI was looking for were actually video recordings from the scene. Both computers and hard drives were pulled from the Calabasas home so that the FBI could take a look and see what both Jake Paul and Armani Izadi were up to during the May looting event.
What Jake Paul Has Said About The Looting Event
At the time of the looting event, footage seemingly had captured Jake Paul and Armani Izadi on the scene. This actually led to Jake Paul getting arrested on misdemeanor charges. Those charges were later dropped with speculation indicating this new investigation by the FBI may have been why the initial charges didn't stick.
Jake Paul previously said when he was arrested on a misdemeanor charge that he had not been looting and that he had simply been documenting the event. There's been additional speculation online about the origins of a bottle of vodka that was allegedly shown in footage at the scene. But at the time he noted:
Following his arrest, Jake Paul actually shared footage of the first time he was arrested related to the Scottsdale mall event following peaceful George Floyd protests in that city. You can hear him in the video noting "it's a misdemeanor" to the police officers. With this more recent incident, the YouTube star has not been active on social media since the recent warrant was executed on his property.
Per the newest report, the unnamed person said there are still questions about how misdemeanor charges led to an FBI investigation and more. But at least this whole brouhaha doesn't seem to be about a house party, though Calabasas' mayor is "outraged" over that as well. Jake Paul is no stranger to controversy, but this is a lot of things hitting the fan at once.
Your Daily Blend of Entertainment News
Reality TV fan with a pinch of Disney fairy dust thrown in. Theme park junkie. If you've created a rom-com I've probably watched it.
Your Daily Blend of Entertainment News
Thank you for signing up to CinemaBlend. You will receive a verification email shortly.
There was a problem. Please refresh the page and try again.