Wife Swap Star Tries To Escape Mental Institution Ahead Of Murder Trial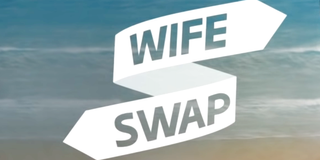 In a truly sad story, Jacob Stockdale, who appeared on ABC's long-running reality series Wife Swap in 2008, has apparently tried to escape from the mental institution he has been in since murdering his mother and brother. Stockdale is in the mental institution while awaiting trial, which is set to take place next month. He pled not guilty to those murders by way of insanity.
Jacob Stockdale appeared on Wife Swap with his mother, father, and three brothers back in 2008. In 2017, Stockdale shot and killed his mother, Kathryn, and younger brother, James, by shooting both in the head with a shotgun. He then turned the gun on himself, and shot himself in the head. He managed to survive, and had to undergo extensive surgeries to reconstruct his face. According to TMZ, Stockdale attempted to escape before his trial by blending in with a group of people who were on their way out of the facility, but it wasn't the first time he's been caught trying to leave.
Although he has not been charged with attempted escape, Jacob Stockdale allegedly tried to leave the institution on one other occasion. Workers say they found him hiding in the book stacks of the mental hospital's library in November, leading the staff to believe he was attempting to figure out a way to leave the property before they realized he was missing.
When the Stockdale family appeared on Wife Swap all those years ago they were portrayed as incredibly religious, with the brothers being under the strict control of their parents. The kids were home schooled, and were banned from dating or watching television, among other things, with the parents believing that outside influences would be dangerous for them.
The woman who swapped with Jacob Stockdale's mother on Wife Swap gave her opinion on what went wrong in the Stockdale family to lead to such a tragedy. Having been a part of the Stockdale family for a short period of time during the show, she was immersed in their way of life, and remembered a time when she wanted to let up on some of the restrictions placed on the Stockdale brothers, but was met with resistance from the children. From what she told TMZ, Jacob Stockdale ran from the house in tears for fear that he would "burn in hell" for not following his parent's restrictive rules.
The base of Jacob Stockdale's insanity plea remains to be seen, but, in early September, a judge did rule that he's competent to stand trial, which should begin on January 26. If convicted, Stockdale could face life in prison. For further updates on this legal case, and others surrounding the entertainment industry, be sure to check back with Cinemablend.
Constantly thinking about books, coffee, and the existential dread I feel from Bo Burnham's Inside. While writing I'm also raising a chaotic toddler, who may or may not have picked up personality traits from watching one too many episodes of Trailer Park Boys.
Your Daily Blend of Entertainment News
Thank you for signing up to CinemaBlend. You will receive a verification email shortly.
There was a problem. Please refresh the page and try again.