The Walking Dead's Jeffrey Dean Morgan Shares COVID Safety Gear And Flips The Bird In New Set Photo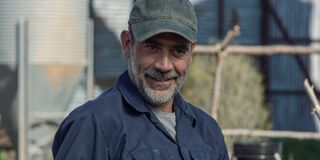 AMC's The Walking Dead has been one of TV's biggest shows for the past decade, despite facing some lower points in recent years where audiences shambled away. The AMC drama has been known to be shocking, riding the fine line of what is considered to be acceptable, and more than a few viewers have thought the show has even gone too far at points. That's part of why the show's biggest fans aren't so surprised when the cast gets a little crude on the set, and Jeffrey Dean Morgan was doing just that when showing off his COVID safety gear for a new behind-the-scenes picture.
Season 11 of The Walking Dead has yet to begin filming, but most of our favorite (living) characters will soon head back to work in Georgia. However, we are in a pandemic here, and though the world of The Walking Dead has a completely different and fictional virus to worry about, the cast and crew were geared up to protect against COVID while filming Season 10's bonus episodes. A new behind-the-scenes picture from those six eps was shared on the show's Instagram, in which Jeffrey Dean Morgan is rocking a full face shield while flipping the camera the bird. How very Negan of him.
While I will always want to see pictures of Jeffrey Dean Morgan in pretty much any context, he's not the only one pictured in the post. Lauren Cohan is shown with her on-screen son in the same COVID safety gear, although without flipping anybody off. Instead, she's going for the opposite vibe by flashing a peace sign with one hand, while keeping her other hand on her weapon. Smart woman.
The picture of Jeffery Dean Morgan juxtaposed next to Lauren Cohan's is definitely meaningful from a narrative standpoint. Maggie returned to The Walking Dead in what was originally meant to be the Season 10 finale, and will obviously be back for the final six installments. With her this time will be Hershel, who is no longer a baby but a growing boy who's slightly younger than Carl was during Season 1. With Negan now being free from his cage, there is really no telling how Maggie will react to seeing him.
Maggie totally wanted to kill Negan while he was locked up and being punished prior to the time jump, so we can probably expect a strong reaction upon seeing he has redeemed himself to the other survivors, with Rick's own daughter Judith being part of that crew. Maggie, of course, has not seen any of the New Negan and even though so much time has passed, we can still expect her to want revenge for the loss of her beloved Glenn. My guess is that she'll want to bash him something much more damaging than a middle finger.
We can probably expect a strained, if not all-out violent, reunion between the two. It's almost impossible to speculate, though, as the show has thrown us twists before - even deviating from expectations made by the graphic novels the series is based on.
Maggie and Negan's reunion is set to happen in Season 10's long-awaited final six episodes, which will premiere on AMC on Sunday, February 28. The first half of Season 11 is set for later this year, barring any further delays, with the second half happening next year. Even though Season 11 will be the last, we have at plenty of spinoffs still to look forward to that not even Negan would flip off. (Okay, he probably would.)
Your Daily Blend of Entertainment News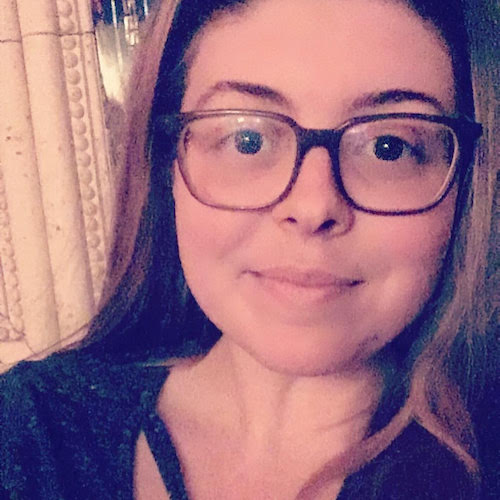 Constantly thinking about books, coffee, and the existential dread I feel from Bo Burnham's Inside. While writing I'm also raising a chaotic toddler, who may or may not have picked up personality traits from watching one too many episodes of Trailer Park Boys.