Grey's Anatomy And Station 19 Are Finally Returning From Hiatus With First Look At Special Crossover Event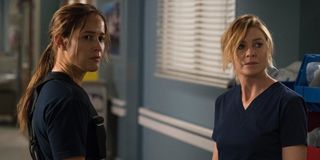 After what seems like a lifetime, ABC's Grey's Anatomy and Station 19 are almost off their winter hiatuses. The dramas both left off on cliffhangers, as half of the Station 19 firefighters were arrested when they tried to get police officers to arrest a man for kidnapping two children. Meanwhile on Grey's Anatomy, Meredith put her already at-risk life even more at-risk when she saved a patient, thus resulting in her being put on a ventilator.
In a brand new promo video, the shows are returning in a special crossover event that picks up right where they left off, between Deluca following a woman whom he had crossed paths with earlier and Richard telling Bailey something has happened. Check out the first look, which was posted to Twitter, down below:
The winter finales of Grey's Anatomy and Station 19 aired in December, and both were big and emotional. On Station 19, the firefighters were trying to help a woman locate her missing child and friend, whom she believed had been kidnapped. She knew exactly which house they were in but no one believed her, nor did they have the authority to knock down the door and demand answers. When the kids were finally freed after they set off a fire, police officers began aggravating the firefighters, and it soon turned into a horrifying sight that led to some of them being pushed and arrested.
On Grey's Anatomy, as Meredith -- who's been battling COVID-19 -- was slowly starting to come back around, her condition rapidly decreased after she saved a patient. Her deteriorating condition left Richard with the hard decision to put her on a ventilator. Deluca, meanwhile, recognized a woman as he was about to head home. The woman in question was the one he had accused of being a sex trafficker. He soon takes off to follow her, with the help of sister Carina.
With Grey's Anatomy returning soon to continue its historic 17th season, the series doesn't seem like it's slowing down, and it's sure to be an emotional and terrifying start to the second half of the season. And while Meredith's health is gradually getting worse, fans can most likely look forward to more reunions on the beach, with Derek and George returning -- who else could be next? And with Station 19 potentially setting up a spin-off, the storyline possibilities are endless.
The Grey's Anatomy and Station 19 crossover marks one of the many crossovers the shows have done in the years since Station 19 first came onto the scene. While the special crossover events don't happen as often, characters from both dramas often appear sporadically throughout other series. Grey's Anatomy and Station 19 return on Thursday, March 11, starting at 8 p.m. ET/PT on ABC, with this special crossover event.
Your Daily Blend of Entertainment News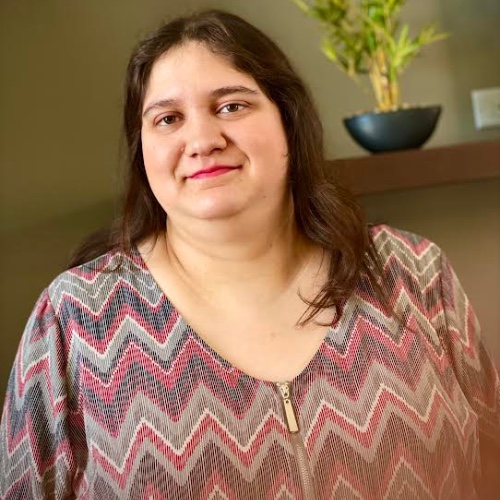 Passionate writer. Obsessed with anything and everything entertainment, specifically movies and television. Can get easily attached to fictional characters.