Wahlburgers Star Reportedly Died Of Cocaine Overdose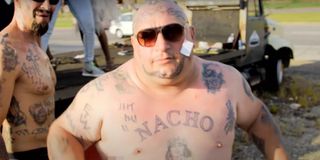 (Image credit: A&E)
The Wahlburgers 10-season run on A&E was a quaint flair on the Keeping Up with the Kardashians concept of documenting a relatively famous family doing normal things. The focus was on Mark and Donnie Wahlberg's burger restaurant in Massachusetts with their older brother Paul, but it was the eccentric, humorous side characters on the show that brought it to life (and helped it get nominated for a few Emmys on the way). One of those memorable sidekicks unfortunately died last month, and reports are now indicating that his cause of death might have been the result of a cocaine overdose.
Series producer Mark Wahlberg evened out the cast of mostly his family on Wahlburgers with some of his childhood friends. Their blunt and unkempt personalities were actually the inspiration behind Wahlberg's show Entourage. The most notable of them, Henry "Nacho" Laun, died on June 1 at the age of 54 after being found unconscious in his car. TMZ recently obtained his official death certificate, which states his cause of death was due to "complications of acute cocaine intoxication."
It's unfortunate news that Nacho's death might have been preventable in some way. Sadly, after his death, it was reported by People that his mother had died only a year prior and "he took her passing hard." Their source, Nacho's friend and personal lawyer, reflected on him after his passing, saying that he was "a natural on the show" and that his rise to fan-favorite status on Wahlburgers was like a "phenomenon."
Those are, indeed, true words. Nacho is immortalized on Wahlburgers as the consummate funny man, willing to do anything and everything to get the most shocking and hilarious reaction from bystanders in fans. He played his role well – doing things like getting a Wahlburgers tattoo or filming a rap video at a prison and even drinking a glass of hot sauce – often at the sarcastic behest of childhood friend Mark Wahlberg and to the irritation of Paul Wahlberg.
Mark Wahlberg, who knew Nacho since he was 13 years old, has yet to publicly comment on the death of Wahlburgers' Nacho. However, the Infinite star had been hit recently with the death of another funny character on Wahlburgers – his mom, Alma. She died in April at the age with 78, reportedly from dementia. Fans of the show would remember her no-nonsense but playful banter with her sons, who all constantly vied to be "the favorite son." Mark paid tribute to her memory a few weeks ago on Instagram with what looks like a 1980s throwback picture and the caption "miss you."
It's a sad state of affairs that two huge presences from the Wahlburgers series are now gone. Gone but not forgotten – not by fans and certainly not by their families.
We here at CinemaBlend continue to extend our thoughts to the loved ones of Henry "Nacho" Laun at this time.
Your Daily Blend of Entertainment News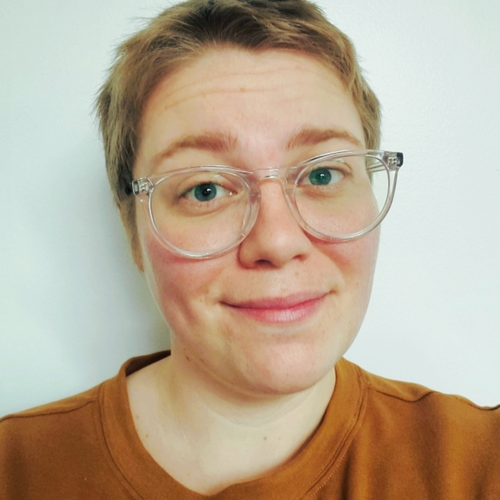 Movies and TV News Writer
Freelance writer. Favs: film history, reality TV, astronomy, French fries.