Better Call Saul: 6 Times Kim Wexler Proved She Wasn't To Be Trifled With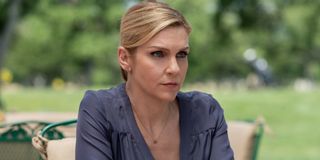 Better Call Saul has its fair share of intimidating characters, to the point that someone like Kim Wexler could be easily overlooked. Make no mistake, though, Saul Goodman's coworker, best friend, and lover has been formidable throughout the length of the AMC series in her own right. Kim has consistently proven she's not to be trifled with, both inside and outside the courtroom.
Now, as Kim heads with Jimmy into the final season of Better Call Saul, it's a perfect time to recap the best moments of Kim Wexler being a total badass, and proving to other characters (and the audience) that she's not someone who can be messed with or pushed around.
Scamming With Jimmy
When it comes to following the rules, Kim Wexler is much more likely to follow them than Jimmy McGill. After all, she's aware of the legal consequences for any illegal action she was to commit, but that doesn't mean she hasn't gotten down and dirty if the situation calls for it. Occasionally, with enough prodding from Jimmy, she took part in scamming random people at bars, and she was damn good at it, too.
The two were able to drunkenly pull off a con on a wealthy man at a bar, and while it was early in the series, it would serve as the beginning of how Jimmy would eventually corrupt Kim's morals. It takes two to tango, though, and while Jimmy may have planted the seed of conning others or taking the easy way out, Kim has shown she can run with that and con completely on her own if she absolutely needs to.
The Mesa Verde Deal
When Kim fell out of favor at HHM, she was determined to get herself back in favor of Howard Hamlin and the other partners. The Better Call Saul character eventually found favor when her old friend from law school, Paige Novak, was senior counsel for Mesa Verde Bank And Trust. Kim got Mesa Verde for the company, though as Better Call Saul viewers know, that's not the most impressive part of the story.
After HHM tried to shut Kim out of the Mesa Verde account, Kim not only got in as a key player in the deal, she managed to scoop Mesa Verde from HHM completely when she left. Sure, it took a little forgery from Jimmy on the sly to get Kim the account, but there's no denying that was her account from the get-go. Of course, the contract would become a bit of a burden in later seasons, but that still doesn't make her any less of a badass for the way she handled it for so long.
Juggling Mesa Verde And Public Defender Cases
One of the most commendable things about Better Call Saul's Kim Wexler is that she's able to operate while juggling a lot of plates. She's been overworked in the series ever since she was first introduced, and sometimes that's her own doing. Take, for example, the time she juggled control of the Mesa Verde account but somehow found time to also take on public defender work.
Kim wouldn't have had that freedom had she not been able to persuade Schweikart and Cokely to take her on, which was truly a situation where everyone won. The Better Call Saul character was able to get back to doing work where she felt she could do the most good. Kim definitely was able to offer premium legal services to people who may not have been given a better option, and more importantly, got to do exactly what she wanted.
Helping Jimmy Get Reinstated As A Lawyer
Look, we can debate all day what Kim's greatest achievement in Better Call Saul is. I'm sure one thing lost in the mix will be the hoops she jumped to help Jimmy get reinstated as a lawyer following his suspension, which was no easy task. I mean, as an audience, we knew Jimmy would practice law again since he became Saul Goodman in Breaking Bad, but enough craziness happened during that period in Better Call Saul, viewers could've been fooled.
Jimmy's odds of reinstatement weren't great, and if it wasn't for Kim helping Jimmy appear more sympathetic to his brother Chuck's death in public, he might have never been able to practice law again. Fortunately, the "scam" worked, though Kim is ultimately tricked along the way into thinking that Jimmy was able to properly cope with the suicide of his brother and grieve. She's stunned after learning, shortly after his reinstatement, that it all was an act and that Jimmy wasn't all that broken up about his brother's death at all.
Mr. Acker's Home Deal
Everett Acker just may be one of my favorite minor characters of Better Call Saul, just because of how much of a pain in the ass he's been. He's been the sole holdout in the Mesa Verde expansion deal, and in true Kim Wexler fashion, she couldn't bring herself to muscle an old man out of his home just because a corporation told her to.
Kim once again called on Jimmy for the assist and got proper representation for Mr. Acker that kept him from being pushed by Mesa Verde. Of course, her employer wasn't thrilled that Kim's then-lover (future legal husband for special protection purposes) somehow mysteriously began to represent the guy she was supposed to force out of his home. It wasn't the sneakiest move Kim has pulled, but it definitely sent a message to those involved she'll do what it takes to do what she wants.
Kim Confronts Lalo Salamanca
There are plenty of characters in Better Call Saul people wouldn't want to cross paths with. Gus Fring is at the top of the list, obviously, but Lalo Salamanca is a close second. He may not be as well-connected as Gus, but the man is crazy enough to murder a person in broad daylight and kill anyone he believes wronged him even if he doesn't have proof.
He's not the kind of guy anyone wants to mess with, and yet when Lalo stormed Jimmy and Kim's house, suspecting Jimmy betrayed him, Kim stepped up. Granted, she was only vaguely aware of how dangerous Lalo was, but she knew enough that I think she was relatively sure he would've done something crazy had she not acted when she did. Surprisingly, she got Lalo to back down, though we'll have to wait for the final season to see exactly how long that lasts.
Better Call Saul's final season is expected to air on AMC in 2022. For more on the universe, be sure to read up on our list of Breaking Bad's best episodes.
Your Daily Blend of Entertainment News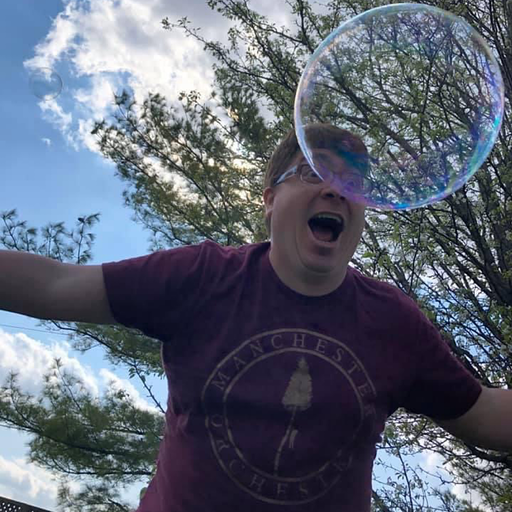 I like good television but also reality television. His day largely consists of balancing his workload between reporting on the latest and greatest news in Star Trek and other sci-fi, as well as 90 Day Fiancé, WWE, Big Brother, and more.