Better Call Saul Season 6: 6 Quick Things We Know About The Final Season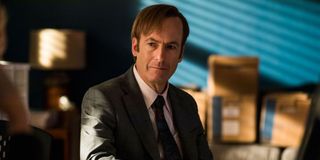 Breaking Bad became a worldwide phenomenon when it aired from 2008-2013, creating an interesting and engrossing story, alongside some very memorable characters. Some of those characters, namely Saul Goodman, would be explored more in the spinoff, Better Call Saul, a show that has been on since 2015. In Better Call Saul, we learn the story of Saul Goodman - otherwise previously known as Jimmy McGill – and receive much more backstory on fan favorites like Gus and Mike, and get to know some intriguing new characters like Kim Wexler and Saul's brother, Chuck.
However, Better Call Saul Season 6 is coming, hopefully within the next year. And it is sure to be full of craziness, cliffhangers, and twists and turns. But for now, we can only go off what we have heard so far. This is everything we know about the upcoming sixth season of Better Call Saul.
Better Call Saul Will End With Season 6 And Have 13 Episodes
While it would be nice for an amazing show like Better Call Saul to go on forever, the producers are ending the series with Season 6, capping Saul's story off. This news was announced at the same time that Better Call Saul was renewed for a sixth season, which happened in January 2020. Like its predecessors, the final season of Better Call Saul will have 13 episodes.
Better Call Saul Season 6 Has Been In Production Since March
While the original plan for the last season of Better Call Saul was for it to end in 2021, that obviously didn't happen due to COVID delays. However, we can happily report that production for the sixth and final season of the show has been occurring since March of 2021.
Peter Gould, one of the writers for the Emmy Award-winning show, posted to Twitter back in March, showing his excitement for the new season to begin production. With this in mind, if production continues to run smoothly, we could easily have a premiere date as soon as early 2022, though nothing has been confirmed for that.
I'm holding out hope because I don't know how much longer I can wait with that cliffhanger Season 5 left us with. It's driving me crazy.
Bob Odenkirk Wants Saul To Have A Happy Ending - But He Doesn't Know If It'll Happen
If you've watched all of Breaking Bad, you would know that Saul Goodman isn't very morally driven and is a slick lawyer, but was forced to run for the hills at the end of the Season 5 finale of the legendary show. In Better Call Saul, we get to see this progression of what his life has become in the very beginning of each season, where he works at a Cinnabon and is constantly always on the lookout.
However, after seeing his backstory in Better Call Saul, is it possible to give Jimmy McGill a good, happy ending? Bob Odenkirk, who discussed with Collider about the upcoming final season and everything that might happen, doesn't seem to think so but would like it.
I mean, I don't know about you, but I don't think I was ever expecting Saul of all people to have a happy ending. But who knows? Maybe Bob Odenkirk is on to something. Or maybe we're all just in denial and don't want the character to leave us. Regardless, we'll find out soon enough.
Bob Odenkirk Says There Are Several Ways Kim's Story Could End
Another intriguing character that we got to know was Kim Wexler, Saul's smart coworker, and later love interest, who is stronger than she looks. However, there's this one big question that many viewers have – if Kim was such a big part of Jimmy's life in Better Call Saul, where was she during Breaking Bad?
Since this will be the last season, we might get some answers to that burning question. However, Bob Odenkirk, in an interview with The Hollywood Reporter, said not to expect the answer you think it is, and that it could be several different reasons.
As one of those people who has been asking that very question, I'm aching to find out what really happens to Kim. That different version of their lives sounds pretty appealing right now.
Better Call Saul Season 6 Will Cause Fans To See Breaking Bad In A "Different Light."
An amazing instance that Better Call Saul has done several times is the ability to expand on characters and stories that we once saw in Breaking Bad, giving them a whole new light – case in point with the characters of Gus and Mike.
But at the end of Season 6, according to Bob Odenkirk in The Hollywood Reporter interview mentioned earlier, we apparently will see Breaking Bad in a different light.
This gets me even more excited for the final season. Who knows what we might find out? Maybe more on Gus' backstory? Possibly a new character? I'm eager to find out.
Bryan Cranston And Aaron Paul Have Said They Would Like To Guest-Star On Better Call Saul Season 6
Walter White and Jesse Pinkman were the core pairing of the original Breaking Bad, and while Jesse has had El Camino to show what happened to him after the events of Breaking Bad, and we all know where Walter White ended up, people have expressed the idea of the two of them doing a cameo.
It turns out, both of the actors would be down to do it. In an interview with Digital Spy back in 2019, Aaron Paul admitted he'd like to cameo in the show, but doesn't know where he would show up.
Bryan Cranston shared the same sentiments for returning to the role of Walter White in Better Call Saul in an interview with Collider in 2020.
Now that's the epitome of what a tease looks like. I can only imagine the social media storm that would pop up if both Walt and Jesse somehow showed up in the final season of Better Call Saul. Cranston is right - there's one season to go. Maybe we'll get lucky.
While it's a shame the final season of Better Call Saul won't be on the 2021 Summer TV schedule, we at least have it next year to look forward to. What are you the most excited about?
Your Daily Blend of Entertainment News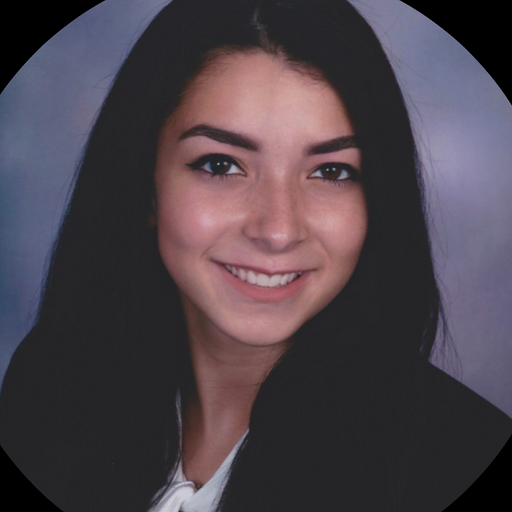 Big nerd and lover of Game of Thrones/A Song of Ice and Fire. Will forever hate season eight. Superhero and horror geek. And please don't debate me on The Last of Us 2, it was amazing!