Are American Pickers' Mike Wolfe And Frank Fritz Breaking Up The Band? Well, It's Complicated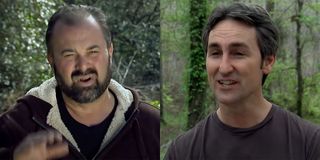 If you've been keeping tabs on American Pickers over the last year or so, you may already know that Mike Wolfe's longtime picker companion Frank Fritz has been missing in action. The reality star has been dealing with health issues, including a surgery and subsequent weight loss. The show went on without him and now sources are saying the History series won't go back to the old format. The longtime duo is reportedly breaking up the band and the whole thing sounds, well, complicated.
It Sounds Like Frank Fritz Would Actually Like To Return To American Pickers
Frank Fritz has been missing from the show since a March 2020 episode. At the time, he was dealing with a "messed up back" that ultimately led Fritz to have major surgery. He was also dealing with Crohn's Disease, stopped drinking, and said during his time away he lost 65 pounds. But last we heard, he was telling The Sun he'd like to get back to work on American Pickers, though he noted there were potentially some obstacles in the way.
Now, TMZ is reporting that Frank Fritz is simply off the show. History hasn't officially confirmed this news at the time of writing, but sources connected to the show did confirm that Frank wanted back in on the American Pickers game. Unfortunately for the reality star, Mike Wolfe has been on Pickers without him for a while and things are apparently going swimmingly.
After Frank Fritz left -- which sources say was 100% due to health issues and not anything related to Fritz's workplace performance--Mike Wolfe took on all the heavy lifting to keep American Pickers going. Producers say things are going so well at this point, there's no reason to bring Frank back for Season 23. (The last season of History's show ran between January and March of this year.)
American Pickers' charm used to be Mike and Frank putzing around, with Frank often humorously getting excited about stuff Mike would never be excited about. Frank also simply has different interests with picking than Mike does, so in previous seasons he'd been kind of a fun counterpoint on the show. But Mike Wolfe is the more known name and the one often doing the majority of the actual picking, though if you hear Frank Fritz tell it, that's due to the show's slant being "tilted towards [Wolfe] 1,000 percent" and not due to him doing less work. Still, despite Frank wanting to get back to TV, there are deeper issues between the two TV personalities that are also worth mentioning.
Mike Wolfe And Frank Fritz Allegedly Struggle To Get Along
There have been inklings of trouble in paradise on American Pickers for a while -- and I'm not talking about Mike Wolfe's divorce. TMZ mentions "it's no secret" that Wolfe and Fritz don't really get along. However, even without that comment, Frank Fritz told The Sun separately from revealing his weight loss that there's been no love lost during his absence from American Pickers. In fact, he says Mike Wolfe never reached out once. (To note, it's unclear if Fritz reached out either.)
Still, Frank Fritz says when there's "no drama" the two make a really great TV pair. Unfortunately, it seems like that's not enough for American Pickers to pick up where it left off in 2020. In the past, Frank Fritz has said that when the show ended he would simply pack up and be done with picking as a whole. Well, American Pickers hasn't ended yet, but it looks like Fritz's picking days may be over regardless.
Your Daily Blend of Entertainment News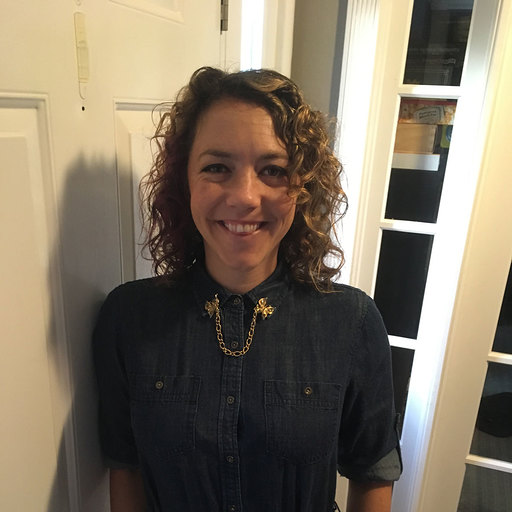 Reality TV fan with a pinch of Disney fairy dust thrown in. Theme park junkie. If you've created a rom-com I've probably watched it.