666 Park Avenue Review: ABC's Spooky New Drama Moves In Tonight

If ABC's Once Upon a Time is fantasy-drama and Revenge is rich-people drama, 666 Park Avenue is a little bit of both, which makes it a good fit to cap off ABC's Sunday night drama line-up. Both Revenge and Once Upon a Time premiere their second seasons tonight on ABC, after which the network will debut new series, 666 Park Avenue, a drama about a very mysterious apartment building in New York City.
Based on a book series by Gabriella Pierce and created by David Wilcox, 666 Park Avenue stars Rachael Taylor and Dave Annable as Jane Van Even and Henry Martin, a young couple who move to New York City and find themselves earning the coveted position of managing the Drake, a luxurious old apartment building owned by Gavin Doran (Terry O'Quinn) and his elegant wife Olivia (Vanessa Williams). Jane's knowledge of architecture seems to be the thing that gets her the job, but we soon learn that there's a reason Gavin and Olivia want these two on their team.
Henry has a job working as an attorney for the city, which leaves Jane tasked with following up on the building's maintenance issues. As the premiere episode plays out, we begin to meet some of the neighbors in the building, including married couple Louise and Brian Leonard (Mercedes Masohn and Robert Buckley). He's a playwright and she's a photographer. Erik Palladino plays Tony, the doorman of the building. And then there's Nona Clark (Samantha Logan) a young woman with a psychic gift. There's a dark force lurking within the Drake, and while the newest residents aren't entirely aware of it, Jane seems to get some indication that things aren't right by the end of the first episode. We're given a few more less-subtle clues of the darkness surrounding the building and how it affects some of the residents.
The series premiere gives us more than a few hints of the dark twist in this series, but I'm not really sold on the premise just yet. "Young couple moves into a dark and scary building" feels like the set-up for any given horror movie, and none of the characters introduced jump out as being particularly unique or exciting, with the exception of O'Quinn and Williams' Gavin and Olivia. The casting couldn't have been more perfect for these two, who manage to play up the elegant and sophisticated building owners while also blending in a subtle, sinister twist to their natures.
As Jane and Henry begin to get to know Gavin and Olivia, we get the sense that they're being sold on more than a job here, and it's that side of the story that offers the most intrigue. On that front, I can't help but be reminded of The Devil's Advocate. The 1997 film (which also happened to be based on a book) focused on a young lawyer and his wife being brought to New York City and tempted with their hearts desires. That appears to be the direction 666 Park Avenue is headed, and it definitely makes for an interesting set-up for a series, but by the premiere episode, I'm not entirely convinced the series will deliver. So the jury is still out on this one, at least until I see a couple more episodes.
Sunday nights are packed with great dramas, especially now that Revenge has moved in to follow Once Upon a Time. ABC has the bar set high, not to mention what's airing on other channels this evening. By the premiere alone, I'm not sure 666 Park Avenue makes the cut, but it's not bad, and there's definite potential for something dark, twisted and entertaining if the show manages to find its footing.
666 Park Avenue premieres Sunday, September 30, 10:00-11:00 p.m., ET/PT on ABC.
Photo Credit: ©ABC
Your Daily Blend of Entertainment News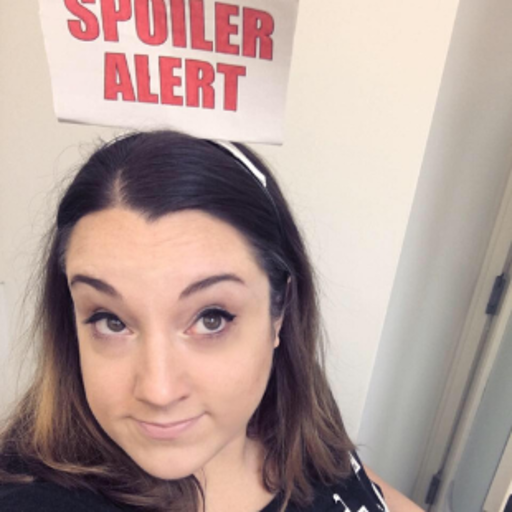 Assistant Managing Editor
Kelly joined CinemaBlend as a freelance TV news writer in 2006 and went on to serve as the site's TV Editor before moving over to other roles on the site. At present, she's an Assistant Managing Editor who spends much of her time brainstorming and editing feature content on the site.