8 Supporting Actors Who Make Every Single Thing Better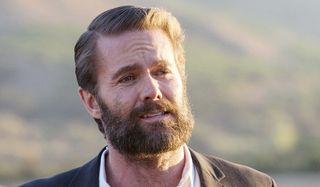 A TV series is only as good as the people who make up the cast, as the best stories in the world can fall flat without the right performers bringing them to life. And while we usually remember and follow the bigger names from one show to another, the supporting actors are a large part of why some series work and others fail.
Here are 8 actors and actresses whose dependably excellent work throughout the years makes each show they're a part of that much more enjoyable. Regardless of whether their roles are big or small, these are some of the hardworking thesps that add nothing but quality to every single project. Let us begin.
Garret Dillahunt
There is no genre or storyline that Garret Dillahunt can't conquer, and his 20 years in the business have proven that time and again. Kicking things off in the soap world on One Life to Live, Dillahunt later found homes on Showtime's drama Leap Years, HBO's western classic Deadwood, and Fox's sci-fi drama Terminator: The Sarah Connor Chronicles. Recent years have seen him take a leading role on the oddball family comedy Raising Hope and a menacing villainous part on the final season of Justified, and we'll soon see him as a violence-infused zealot on Amazon's Hand of God opposite Ron Perlman. Add to that appearances in Brooklyn Nine-Nine, Burn Notice, The 4400 and many more, and there's no questioning Dillahunt's dedication to his occupation.
CCH Pounder
An actress whose wide and warm smile has popped up far too rarely in her 36-year-spanning career, CCH Pounder is almost always seen in roles of high authority as someone whose path you only want to cross lightly. That said, her first big break came in the ahead of its time 1987 comedy Women in Prison, and she spent the next several years popping up on shows like L.A. Law and Living Single before landing a recurring gig on ER as Dr. Angela Hicks. Beyond work on Justice League and Millennium, her next major role came as the conflicted Detective-turned-Captain Claudette Wyms on The Shield. The past few years have seen her as the Caretaker on Syfy's Warehouse 13, as the Jax Teller-hunting D.A. on Sons of Anarchy and most recently as Jefferson Parish medical examiner Dr. Loretta Wade on NCIS: New Orleans. You don't mess with the Pounder.
Christopher Meloni
Christopher Meloni's two most memorable roles are as the hardnosed Detective Elliot Stabler on Law & Order: Special Victims Unit and as the murderous Chris Keller on Oz. But neither of those hyper-serious roles showcase the actor's supreme comedic chops, which can be seen in appearances on Comedy Bang! Bang!, Scrubs, and MADtv, as well as starring gigs on shortlived comedies like Misery Loves Company and Surviving Jack. And nothing can top his reprised role of Jonas/Gene in Netflix's recent prequel series Wet Hot American Summer: First Day of Camp. (He also played a cooties spokesperson in Wonder Showzen, because of course.) His next role will take him back to serious territory as August Pullman in WGN America's slavery drama Underground, and we can't imagine it'll be anything less than great with him involved.
June Diane Raphael
Even though we haven't really seen How Did This Get Made? co-host June Diane Raphael delve too deeply into any purely dramatic projects, her knack for comedic timing has yet to grow old. First appearing in bit parts on shows like Flight of the Conchords and Human Giant – the latter of which was co-created by her now-husband Paul Scheer – she later landed roles on shows like Spike's Players, the shortlived ABC comedy Animal Practice and the reality dating show spoof Burning Love. She was one of the stars of the Adult Swim cop show spoof NTSF: SD: SUV, and followed that with appearances on New Girl, The League and Marry Me. She can currently be seen as part of the stellar ensemble cast of Netflix's Grace and Frankie. In June Diane we trust.
Romany Malco
While few will probably remember Romany Malco's first meaty role on the (then Sci-Fi Channel) series Level 9, I'm betting that everyone remembers his breakout role as the marijuana entrepreneur Conrad Shepard on Showtime's Weeds. (We were sad when he left, but he thankfully got out before the show hit its downward spiral.) He's also starred in the superhero dramedy No Ordinary Family, the Funny or Die motivational speaker series Prison Logic: Tijuana Jackson, and FX's animated series Unsupervised. As well, he's appeared on The Good Wife and Kevin Hart's reality spoof Real Husbands of Hollywood.Though his film career has been booming over the past few years, TV fans will get to see him again in the all-star darkly comedic thriller Mad Dogs on Amazon. Considering how wild that pilot was, we're expecting that show to be one of the year's most memorable.
Eddie Izzard
Easily one of the funniest and most inventive stand-up comedians on the planet, the oh-so-British Eddie Izzard has proven time and again that his talents aren't limited to verbal and physical humor. In fact, his admittedly limited array of small screen roles are mostly of the dramatic sort. After making a well-deserved splash as the duplicitous lead on FX's The Riches, Izzard later found roles on the Showtime dramedy United States of Tara and the IFC actioner Bullet in the Face. His most recent roles have been his most monstrous yet, as both the tortured murderer (but not the Chesapeake Ripper) Abel Gideon on Hannibal and as the mentally unstable superpowered villain on Playstation Network's Powers. We'll see him in Season 2 of that series, and we're really hoping that HBO picks up the pilot The Devil You Know, so that we can see what "Salem Witch Trials-era" Izzard is like.
Margo Martindale
How great (and possibly underappreciated) of a talent is Margo Martindale? She plays herself on Netflix's animated series BoJack Horseman as "Character Actress Margo Martindale," whose main schtick is having a recognizable face without anyone remembering what her name is. While the first chunk of her career was spent in features, she got her first big TV break on the early A&E crime drama 100 Centre Street, following that up in later years with memorable roles on The Riches, Dexter and Mercy. She played Justified's second most memorable villain, Mags Bennett, and the assistant to Patrick Wilson's ghost-seeing surgeon on A Gifted Man. Most recently, she's played the Jennings' KGB handler on The Americans and showed off her comedic chops on the not-very-funny CBS sitcom The Millers. Here's hoping Amazon picks up Sneaky Pete and keeps her on our TVs for years to come.
Gary Cole
Magnificent in every single thing he's done, Gary Cole could be in the absolute worst show on TV – and that was arguably touched upon with his recent appearance on NBC's abysmal Mr. Robinson – and I'd clear my schedule to watch it. An actor who defies genre categorization, Cole got his big break in the late 1980s on the NBC drama Midnight Caller, following that in later years with the underrated American Gothic and TNT's sci-fi actioner Crusade. (It was at this time that he nailed it as the monotonous Office Space boss Bill Lumbergh.) He's made his mark on everything from Entourage to The Good Wife to Desperate Housewives – not to mention voicing the title role in the amazing Harvey Birdman: Attorney at Law – and he's most recently been making audiences howl with laughter as Kent Davison on Veep and in various roles on Family Guy. Put him in all the shows, stat.
Assistant Managing Editor
Nick is a Cajun Country native, and is often asked why he doesn't sound like that's the case. His love for his wife and daughters is almost equaled by his love of gasp-for-breath laughter and gasp-for-breath horror. A lifetime spent in the vicinity of a television screen led to his current dream job, as well as his knowledge of too many TV themes and ad jingles.
Your Daily Blend of Entertainment News
Thank you for signing up to CinemaBlend. You will receive a verification email shortly.
There was a problem. Please refresh the page and try again.