Alex Lambert Returns To Reality TV ... Online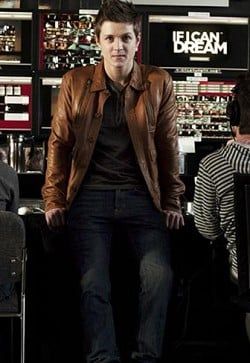 They always say that being eliminated from American Idol isn't the end, but the beginning of the castoffs career. However, that usually doesn't manifest for several months, and almost never for someone who didn't even make it to the Top 12. But Alex Lambert had a strong critical fan-base, even if the fan support wasn't there.
Perhaps because it's Idol producer Simon Fuller's project, but Lambert has been cast as one of six participants in the web reality project If I Can Dream, according to PopEater. New episodes will premiere on Mondays at midnight ET exclusively at Hulu.com. Lambert is joined by Miley Cyrus' ex-boyfriend, Justin Gaston, model Giglianne Braga and actors Amanda Phillips, Ben Elliott and Kara Killmer.
Lambert is set to move into the house tomorrow at 9 PM ET. Fans can catch the action live at the official If I Can Dream website, and catch the 30-minute weekly round-up on Hulu. The show appears to follow these people as they try and make their dreams of stardom come true.
For disappointed fans of Alex Lambert (like me, who picked him in my office pool to win the whole thing!), it gives us a chance to watch his journey continue, and see if he ever comes out of that shell of nerves.
Your Daily Blend of Entertainment News
Your Daily Blend of Entertainment News
Thank you for signing up to CinemaBlend. You will receive a verification email shortly.
There was a problem. Please refresh the page and try again.