Animal Planet Teams with Aardman Animations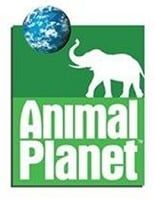 It's the perfect pairing. Animal Planet, the network of all creatures great and small, has hired Aardman Animations to produce a series of 11 shorts celebrating the environment and animal habitats.
The brainchild of Nick Park, Aardman Animations is the team behind Wallace & Gromit, Chicken Run, and Creature Comforts. If you have a tween in the household, you've probably seen the Shaun the Sheep shorts on the Disney Channel.
The Animal Planet series, dubbed "Animals Save the Planet (how original), will according to The Hollywood Reporter, feature "tips from animals on how to live an eco-friendly lifestyle." The 20-40 second shorts will premiere on the network in March in the U.S., U.K., Europe, Asia, Latin America, the Middle East and Africa.
Here's a little sample from Wallace & Gromit in The Wrong Trousers. Kind of cute, isn't it? In a dark and twisty sort of way. I'm guessing the Animal Planet shorts won't feature animals with guns.
Your Daily Blend of Entertainment News
Thank you for signing up to CinemaBlend. You will receive a verification email shortly.
There was a problem. Please refresh the page and try again.