Is BJ Novak Done With The Office?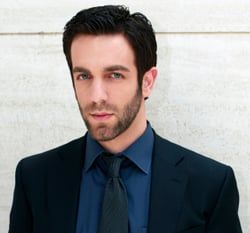 Just when Michael Scott thought he had his beloved temp back, it looks as though the Dunder Mifflin resident fired-guy is about to exit the Scranton Branch once again. Rumor has it, Office actor/writer BJ Novak is taking time off from the series either temporarily or permanently, depending on which source you believe.
Entertainment Weekly's Ausiello reported this afternoon that Novak is taking a leave of absence from the show in order to appear in Quentin Tarantino's newest film, Inglourious Basterds. While NBC wouldn't comment, one of Ausiello's sources says that Novak's character will return after a few episodes, while another source claims Novak is done with the Ryan character but may continue to write more episodes for the show in the future.
If I had to choose, I'd be much more willing to bid farewell Ryan's character than to lose Novak as a writer. Novak's episodes have always been especially funny. As for the Ryan character being written off the show permanently, it's hard to feel a genuine pang of disappointment there. Perhaps I would've been sad to lose Ryan last season when his douchy-ness was at an all time high as he sat upon a throne over at the New York corporate office but while the character has been appearing fairly regularly this season, the writers haven't been doing much with him since he returned to the Scranton Branch to fill in for Pam at reception. I'm guessing that his departure from the series will coincide with Pam's return (assuming she's set to reclaim her seat at the DM Scranton reception desk).