Betas With Star Ed Begley, Jr. Headed To Pilot On Amazon Prime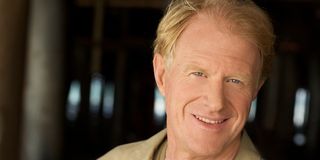 Amazon Prime has added one more pilot to the list of those being produced for the company's Instant Video catalog, bringing the total to 14. The company has given the greenlight to Betas, a half-hour comedy about a group of four computer geeks looking to make it big in Silicon Valley.
Betas is the eighth comedy pilot ordered, joining the recently confirmed Zombieland pilot, among others. Amazon Prime has also ordered five children's pilots. Amazon has been coming at the original programming market from a different angle than many of its competitors. The company started out almost a year ago by asking aspiring TV series creators to submit their ideas for consideration, and the company plans to make all of the completed pilots available for viewing and to be voted on in order to decide which makes it to series. So far, Amazon is skipping the drama market and focusing on comedy and children's programming, but new ideas are still welcome.
The newest pilot, Betas, will star Ed Begley, Jr. (Family Tree), Jon Daly (Kroll Show), Joe Dinicol (The L.A. Complex), Margo Harshman (The Big Bang Theory), Charlie Saxton (Hung), and Karan Zonie (The Neighbors). It is being directed and produced by Dexter's Michael Lehmann; also producing are Alan Freedland and Alan Cohen of King of the Hill, as well as Michael London of Sideways. Betas is written by Josh Stoddard and Evan Endicott. The program sounds like a classic ensemble comedy that will put a tech-geek spin on the genre. To me, Betas sounds like a mix of Friends and The Big Bang Theory, with a little bit of a workplace comedy thrown in, as well. It also reminds me a little of the British comedy The IT Crowd (which if you haven't seen, you should).
There's no word yet on when Amazon's new series will be made available, but when they do pop up, they will be streaming for free on Amazon Instant Video.
This poll is no longer available.
Your Daily Blend of Entertainment News
Thank you for signing up to CinemaBlend. You will receive a verification email shortly.
There was a problem. Please refresh the page and try again.