Big Brother 8 Cast Revealed: The Summer Addiction Continues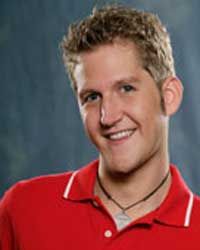 It's nearly time to become obsessed again. On Thursday CBS announced the 14 'Big Brother 8' contestants, along with this years "twist." Interestingly enough the reality show cast this time around heavily favors the young and beautiful. The oldest member this season is 44-year-old Dick. The twist each year is supposed to drive the drama – and often it does – but CBS puts more importance on it than what's delivered. This year the cast will be sharing the house with rivals and enemies. Sounds great…no really, because it's not like each season these people befriend and backstab one another. Maybe CBS has it right for the twist this time; let's get to the juicy stuff in week one.
For more enticement of the bloodthirsty "Busto" exclaiming fanbase CBS is introducing "America's Player" in the new season. Way better than the "America's Choice" gameplay changing voting system of past seasons, we'll now be able to control one of the players. At the end of each episode America, in all its bloodlust, gets to vote on what they want America's Player to do. It could be something personal, or it could be a voting decision. Doing what your puppet masters – err, I mean fans – want nets the player financial rewards. Who knows if this will all work as envisioned, but the producers of 'Big Brother' sure do want to feed the audience's desire. The quicker we can get to the new hurricane being released in the house the better the season.
Below are the 14 contestants. Take a look and begin picking your favorites. 'Big Brother 8' begins on CBS July 5th at 8:00 pm. For a breakdown of their rivalries visit your #2 source – behind the always modest TV Blend – for 'Big Brother 8' news, JokersUpdate.com.
Name: Amber
Age: 27
Occupation: Cocktail Waitress
Hometown: Las Vegas
Name: Carol
Age: 21
Occupation: Student
Hometown: Lawrence, Kan.
Name: Daniele
Age: 20
Occupation: Waitress
Hometown: Huntington Beach, Calif.
Name: Dick
Age: 44
Occupation: Bar Manager
Hometown: Los Angeles
Name: Dustin
Age: 22
Occupation: Shoe Salesman
Hometown: Chicago
Name: Eric
Age: 27
Occupation: Talent Management Assistant
Hometown: New York
Name: Jameka
Age: 28
Occupation: School Counselor
Hometown: Waldorf, Md.
Name: Jen
Age: 23
Occupation: Nanny
Hometown: Beverly Hills
Name: Jessica
Age: 21
Occupation: College student
Hometown: Haysville, Kan.
Name: Joe
Age: Chicago
Occupation: Receptionist
Hometown: Chicago
Name: Kail
Age: 37
Occupation: Business Owner
Hometown: McKenzie Bridge, Ore.
Name: Mike
Age: 26
Occupation: Painting Contractor
Hometown: Three Lakes, Wis.
Name: Nick
Age: 25
Occupation: Former Pro Football Player
Hometown: Kimball, Minn.
Name: Zach
Age: 30
Occupation: Graphic Designer
Hometown: Burbank, Calif.
Your Daily Blend of Entertainment News
Staff Writer at CinemaBlend.