Big Brother Host Julie Chen Confronts Houseguest Over Racist Comments

Last night's episode of Big Brother may have been one of the most anticipated episodes of the season. Those of us keeping up with the feeds, or really anyone with a good sense of what's going on in the house, knew that it was almost guaranteed that Aaryn would be sent packing. Given some of the controversial comments Aaryn has made in the house, some of which were featured on the show earlier in the season, we were left to wonder how Big Brother host Julie Chen would handle her exit interview. Would she address the comments? Watch the video below and see for yourself.
Julie Chen is affectionately nicknamed "the Chenbot" by Big Brother fans, but we all know she's an actual human being with feelings. And if you might have noticed, she's Asian American. Understandably so, Aaryn's comments hit a nerve with her, and she expressed some of her opinions on The Talk earlier this summer. So the likelihood that she would address the comments seemed high, even as Aaryn managed to curb her attitude when her alliance dwindled and she was forced to improve her social game.
Aaryn exited the house to a unanimous vote last night and was greeted by a mixed reaction of applause and boos. That in itself should have clued Aaryn in that she wasn't adored outside the house. And to be fair, I don't think she expected to be, though I don't think she knew the extent of people's feelings toward her based on her comments.
I found Aaryn's interview hard to watch, and at the same time, I wasn't disappointed that Julie addressed the topic, nor did I think Julie crossed any lines in the way she handled it. The boos and laughter from the audience was a bit much, but the host was polite and almost gentle with Aaryn in the way she posed the questions and then gave Aaryn a chance to speak. She even gave Aaryn the opportunity to mea culpa before reading back some of the harshest things Aaryn said. And she left out Aaryn's "asian manicurist" impersonation.
All things considered, Aaryn held up ok, at least by comparison to say, crying or getting up and running off the stage when the audience started laughing at her. And she did try to apologize, though I'm not sure her "I'm from Texas" defense (is that an actual defense?) holds up. And I'm kind of curious about how Texans feel about that being used as an excuse.
Julie Chen is to be commended. She could have really laid into Aaryn, but she seemed to take the high road, approaching the subject with grace and poise. She didn't let the interview get personal, which she easily could have. I much preferred the way she went about it than I would if she had openly chastised Aaryn or told her off. There was no reason to make a spectacle out of Aaryn's behavior, at least not any more than Aaryn did when she was inside the house.
Aaryn will have some time to reflect on the situation as she's headed to the jury sequester to wait for the finale. That may give her some time to work on her apologies and prepare for whatever other backlash there is for the situation, including being dropped from her modeling agency. As I mentioned yesterday in my recap, she's still young, and probably a little bit sheltered. If she thought it was ok to say the things she did, or she thought people would think it was funny then she's about to have her eyes opened. With that said, as much as I don't condone the things she said, she still has plenty of time to change and grow, and to learn from this whole experience.
Your Daily Blend of Entertainment News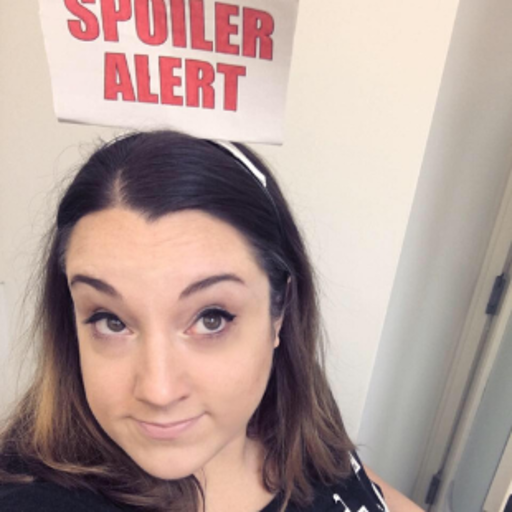 Assistant Managing Editor
Kelly joined CinemaBlend as a freelance TV news writer in 2006 and went on to serve as the site's TV Editor before moving over to other roles on the site. At present, she's an Assistant Managing Editor who spends much of her time brainstorming and editing feature content on the site.