Boardwalk Empire Adds Jeffrey Wright, Continues To Build Sensational Cast For Season 4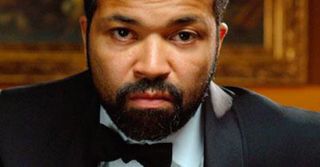 Since almost every character on Boardwalk Empire is packing at least one heater, not to mention the bats, knives and fists, it's no surprise that the series has such a high turnover. Without getting into specifics, it's safe to say that no one on the HBO drama is safe, but at least the network has a commitment to bringing in the best talent even if the actors' stay in Atlantic City is likely a short one.
After a slow-brurning but brilliant and - in the end -casualty-ridden third season, Boardwalk Empire is definitely in need of fresh blood and HBO has tapped familiar sources to refill the cast to the fourth. The newest actor to join the series, like the previous two hires (Ron Livingston and Brian Geraghty), also has a history with the network, except Jeffrey Wright received a few more accolades for his work than the others.
Deadline recently confirmed that Wright, the AFI, Emmy and Golden Globe winner for HBO (for Boycott and Angels In America respectively - oh, and he also won a Tony for hsi portrayal of the same AIA character) will play Valentin Narcisse on Boardwalk Empire. The same article describes the role as the mysterious "Doctor of Divinity, philanthropist, student of culture and the man who runs Harlem." Well, at least the last part makes sense. The rest of the description sounds like he's Phillip Seymour Hoffman's character from The Master.
The fourth season of Boardwalk Empire returns to Sundays on HBO this fall (most likely September). Created by Terence Winter, the series stars Steve Buscemi, Kelly Macdonald, Michael Shannon, Shea Whigham, Vincent Piazza, and Michael Stuhlbarg.
Your Daily Blend of Entertainment News
Thank you for signing up to CinemaBlend. You will receive a verification email shortly.
There was a problem. Please refresh the page and try again.