Check Out One Athlete's Major NSFW Wardrobe Malfunction At The NFL Combine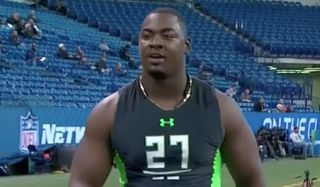 The NFL Combine is an important event for NFL hopefuls all across the country. The combine has seen innumerable feats of athleticism and memorable moments, but it looks like one prospect has, accidentally, put his own spin on the event's most notable happenings. Take a look. This video, by the way, is totally NSFW
This video was posted on the WeLoveSport Broo YouTube page, and, whoa, I have so many questions. Like, so many that they're just coming at me from every corner of my non-athletic brain and all trying to gain dominance to be first. Phew, hang on. Let me get a hold of myself.
OK, so, let's just examine this video. Chris Jones, NFL prospect and Mississippi State defensive lineman, is trying to run the 40-yard dash. He gets off to what appears to be a pretty good start. He comes out of the starting block nicely. His posture looks good. He's moving faster than most of us could. But, then, out of nowhere he slows, looks down at himself and then crashes to the ground, sliding a (not inconsiderable) distance on his belly. Jones reaches down while on his stomach and makes some unseen adjustments while one of the announcers notes that Jones is laughing. Not something you'd expect from a guy who just washed out his 40-yard dash during an event as important as this, right?
As the announcer tries to stifle his giggles, Chis Jones gets up, well, holding his man package. In itself, that's not unusual. Everyone knows that male athletes like to adjust their junk. But then we get the replay…Oh, thank the lord for the replay. Unlike the original video of his run, this is from a front angle. And, everything looks the same. Until we come to the part where Jones is getting up from his baseball-style slide down the (blissfully smooth) track. That's when we get to see a lot more of Jones than he or the announcers or the NFL Network intended for us to. Chris Jones, collegiate athlete and NFL hopeful, somehow accidentally freed his dongle and dongettes while running the 40-yard dash, people. What. The. Hell.
Alright, let's go back to my many, many questions and try to figure out a few of them. So, he's basically wearing bike shorts. Do bike shorts really have a potty flap in the front for dudes? Why? You're hardly ever going to be wearing pants like that, can't you just head for a stall and pull them down? Also, why is Chris Jones not wearing underwear? If you're wearing shorts with a dong hole, wouldn't you want some extra protection from the elements and, I don't know…bouncing? After all, that's how this happened. Jones just bounced right out of the dong hole because of all the running and friction and such.
I also need to know this: why did Chris Jones slide down the track and how did it not hurt? If I were a man person and all my goodies had been flung outta my shorts, my first impulse would not have been to then slide on my personables while they were completely uncovered. Menfolk, am I correct? Even if the slide surface appears smooth, wouldn't things get all…bunched up and twisted? That just seems more painful than things need to be.
Oh, well. Now the NFL Combine can say that this happened. And if you can't say that runaway genitalia has been at your sporting event, I guess the competition just hasn't gotten heated enough yet.
Your Daily Blend of Entertainment News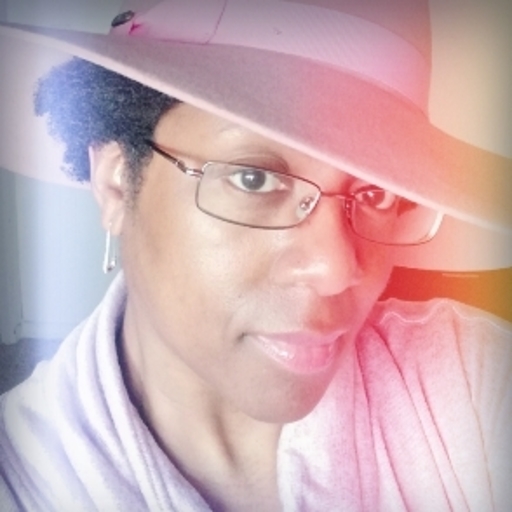 Yennefer's apprentice, Gilmore Girl; will Vulcan nerve pinch pretty much anyone if prompted with cheese...Yes, even Jamie Fraser.