Craig Robinson Faces Drug Charges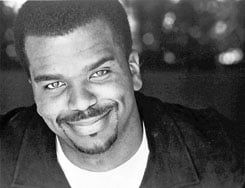 Craig Robinson is facing felony drug charges. Did I just hear a collective, who? You might know who I'm talking about if I say that he's on The Office, and he's the manager of the warehouse. Yup, Darryl.
Apparently, he was arrested way back on June 29th for possession of ecstasy and meth. Mr. Robinson certainly doesn't look like your typical "meth-head", so this news is more than a little surprising. "Los Angeles County prosecutors charged Robinson with two felony counts of drug possession and one count of being under the influence of illegal drugs. Robinson's publicist declined comment Friday. The 36-year-old is scheduled to appear in court on August 21."
Eonline mentions that he was also under the influence of cannabis…that's right…mary jane, reefer, dope…marijuana. Is anyone shocked by that one?
According to IMDb.com Robinson has had appearances in many different shows: Friends, Curb Your Enthusiasm, and Arrested Development to name a few. His characters in those shows were (in the same order) "Man at Counter", "Studio Guard #1", and "Attendant #1". He made it big with his Office role, but he might be headed back to his former status after this stunt.
I really am saddened by this news. Darryl has really grown on me, and the summer webisodes were freaking awesome. He and Kevin were absolutely hilarious.
Your Daily Blend of Entertainment News
Thank you for signing up to CinemaBlend. You will receive a verification email shortly.
There was a problem. Please refresh the page and try again.