Cybill Shepherd And Jennifer Love Hewitt Playing Mother-Daughter For Lifetime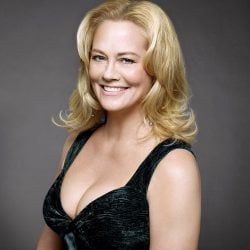 Normally we don't report on Lifetime Original Movies in this section because, well, how interested are you guys in yet another film about a woman getting her metaphorical groove back? But this one is too wonderful and ridiculous not to report. Yahoo writes that Cybill Shepherd and Jennifer Love Hewitt are teaming up for an untitled film in which Shepherd plays a Texas body-waxer who discovers that her former homecoming queen daughter (Hewitt) as a prostitute.
Setting aside all the potential for Steel Magnolias highjinks at the salon where Shepherd's character works, the idea of these two TV stars playing mother and daughter simply boggles the mind. Shepherd has been appearing all over the place on TV lately, with a long stint on The L Word and a recent string of appearances on Eastwick. This movie likely won't be any kind of formal comeback, and seems unlikely to get Emmy status, but Lord knows it's going to be a whole lot of fun to watch.
Your Daily Blend of Entertainment News
Staff Writer at CinemaBlend