Disney's Demi Lovato Stepping Up To Grey's Anatomy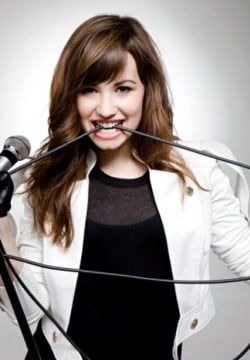 The power of the Mouse means that when parent company Disney wants one of their Disney Channel stars to appear on an ABC series, it happens. It's a good way for Disney to not only help transition their kid stars on the Disney Channel to adult careers in television, but it might encourage their rabid fans to follow them to ABC.
In some regards, ABC isn't doing as well as the Disney Channel. Demi Lovato is one of their up-and-coming network superstars, appearing on Sonny With a Chance. Now, she's been tapped to moonlight on ABC's Grey's Anatomy as a possible schizophrenic for an episode scheduled to air in May, according to Daily Fill. This is an opportunity for Lovato to stretch her dramatic acting muscles, and for Disney to see what kind of drawing power their Disney Channel stars have.
A real test would be to have Miley Cyrus guest star on a failing show like Better Off Ted or the forgotten and see if her star-power is enough to create a noticeable boost in the ratings. Maybe they should put Dylan and Cole Sprouse from The Suite Life series in the new V as aliens.
I'm probably reading more into this simple casting than is there, but with the Disney Channel smashing out all these hits, and ABC slipping in the ratings with most of their shows -- even their veteran hits are struggling this season -- is it that far-fetched to think that Disney might be realizing the power they have at their hands?
They might have to go ahead and put Sonny With a Chance itself on ABC if they can't find any strong comedies to kick off their ABC Wednesday Comedy block for next season.
Your Daily Blend of Entertainment News
Thank you for signing up to CinemaBlend. You will receive a verification email shortly.
There was a problem. Please refresh the page and try again.