Fox New Girl Continues To Add Big Guests With Lake Bell And Natasha Lyonne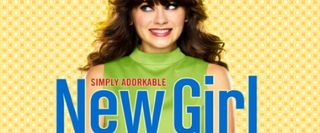 One of the most promising new sitcoms added to the FOX fall schedule is New Girl starring Zooey Deschanel. The actress has made a name for herself from her small, but frequent feature film roles as well as her blossoming singing career (she's amazing) but now she's headed to the smallest of screens, which should prove another successful notch on her belt. The show as already announced some premium guests and today they penned another two big names into the lineup.
According to TVLine (opens in new tab), the comedy has added guest roles for both Lake Bell and Natasha Lyonne, both of whom should be welcome additions to any project with the high level of (comedic) talent they always bring. Lyonne's career started early and she's perhaps most well known for her turn in the original American Pies (even if she's far more impressive in Slums of Beverly Hills). Lyonne will play a character that Schmidt (Max Greenfield) meets at a Wedding, and can't stand yet ends up bedding anyways.
Lake Bell has arrived on the scene a little more recently, with impressive supporting turns in projects like No Strings Attached (which also features New Girls' Jake Johnson) and Children's Hospital. She's fantastic and hilarious on the Adult Swim medical spoof and will show up on New Girl for the third episode as, shocker, a love interest for one of Deschanel's male roommates, specifically Jake Johnson's Nick. Nick is my favorite non-Deschanel character so far, yes I've took advantage of the early online release and you can read my take on the episode here or Kelly's here.
They should both fit right in and add, not only two pretty faces, but some laughs as well and they're joining other big name guests like Justin Long (opens in new tab). New Girl premieres proper on Fox on September 20 (tonight!) at 9 p.m.
Your Daily Blend of Entertainment News
Thank you for signing up to CinemaBlend. You will receive a verification email shortly.
There was a problem. Please refresh the page and try again.