Fringe Auditions Several Celebs For Peter Bishop, Plus New Season 4 Promo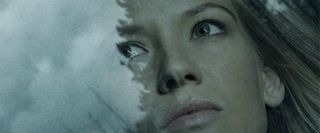 One of the benefits of attending Comic-Con is getting to see some cool footage that the shows or networks drummed up for the special occasion. While I was slaving away in ballroom 20 all day on Saturday (yes, all day), I was treated to many a sneak previews or special screenings, some of which, like Fringe, created videos specifically for the convention... that is, until the footage is released online a week or so later.
If you can sense a bit of bitterness well, your senses are in tune. I mean, don't get me wrong, I had a fantastic/exhausting time covering the convention but it stings just a little to see these Comic-Con specials lose their luster by becoming just another internet clip. However, this video that the Fringe panel put together is an exception in that is absolutely deserves... nay needs, to live on the interwebs. It has a natural virality to it and I'm a little surprised I haven't come across it making the social media sharing rounds.
The clip in question (although there will be two, yay), I discussed during my live-blog of the Fringe panel as one of the more interesting and entertaining features for the ballroom 20 audience. (Spoilers ahead!) With Peter Bishop gone at the end of Season 3, the people at Fox began casting alternative actors to step into the Peter Bishop role in Joshua Jackson's absence (who at this time has still yet to take the stage). The actors auditioning include Zachary Quinto, Damon Lindelof, Greg Grunberg, Michael Emerson, Danny Pudi, Jorge Garcia, Paul Scheer and Jeff Probst (among others). Many have connections to the Abrams/Orci/Kurtzman crew which is why they probably climbed on board for this little bit of fun.
Lastly, there's also a new promo for the upcoming season of Fringe, titled "Where is Peter Bishop?" and it adds to the ten second teaser released just before the Con.
Fringe Season 4 returns to Fox on Friday, September 23rd at 10 p.m. ET.
Your Daily Blend of Entertainment News