Funny Or Die Team Pitches Undercover Karaoke Reality Series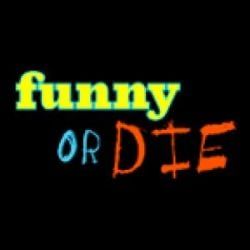 I don't know what's better about Funny or Die's "Undercover Karaoke with Jewel" video, the reactions on the people's faces when they figure out it's the famous singer or just how serious the whole bar of locals actually takes karaoke. Whatever it was, the dupe played by Jewel and company when they did some singing in disguise has spurred talks of a new reality show. Deadline is reporting the Funny or Die team is out pitching a reality series around the masked-karaoke concept. The show would feature other famous singers, in dress up, heading out to karaoke nights around the country to sing their hit songs.
Count me among those who see this format as more a one-trick pony than a reality show with actual legs. It would take a pretty decent and willing bevy of famous singers to get out into some big time karaoke situations (like the Gas Lite Bar from the video) and really rock it. That being said, here are some artists I wouldn't mind seeing strut around the stage in businessman/woman attire rocking out to their famous songs: Ozzy Osbourne, Noel and Liam Gallagher, the guys from Blink 182, Cyndi Lauper, Marilyn Manson, and Eddie Vedder. If that's the lineup then I'm fully on board.
Check out the Funny or Die video below.
Your Daily Blend of Entertainment News
Doug began writing for CinemaBlend back when Terminator: The Sarah Connor Chronicles actually existed. Since then he's been writing This Rotten Week, predicting RottenTomatoes scores for movies you don't even remember for the better part of a decade. He can be found re-watching The Office for the infinity time.