Game Of Thrones Casts Two More Roles For Season 3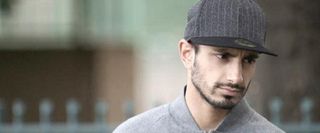 Game of Thrones has added two more new faces to the lineup for its third season. Two young and relatively unknown (at least here in the U.S.) British actors will take on the roles of Daario Naharis and Grey Worm, Captain of the Unsullied, an elite fighting force.
Winter is Coming reports that Ed Skrein, a musician who has recently turned to acting, has been cast in the role of Daario Naharis, who is a charming but dangerous rogue mercenary who finds himself in the path of Daenerys Targaryen in the third season of Game of Thrones. Skein has been involved in the British music scene for some time and recently picked up a few film roles.
The role of Grey Worm has gone to Jacob Anderson, who has more of a television and film record including appearances in the film Adulthood and the series Episodes. The role is that of the leader of a force of eunuchs who have been trained from a very young age to be deadly fighters.
Casting newcomers has its benefits since the actors don't come with any expectations. I can't be the only one who keeps expecting Eddard Stark to suddenly start ranting about Sauron and the Ring. It doesn't help that Sean Bean appears to have kept a good portion of his Lord of the Rings wardrobe for the show. Hopefully these two young Brits are up the challenge; certainly Game of Thrones is not a shabby way to make a name for yourself in television.
Your Daily Blend of Entertainment News