Gossip Girl's Willa Holland Cast In The CW's Arrow Pilot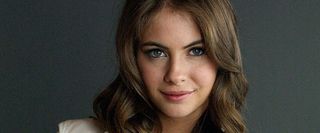 Ever since Willa Holland secured a gig on the later seasons of The O.C., the model-turned-actress has been slowly but surely building her resume, appearing in such films as Legion and Straw Dogs, and nabbing a stint on The CW's Gossip Girl. Since Holland has been pretty faithful to The CW with her TV work, it is really no surprise Holland has signed on with the network for her latest role.
Holland has been cast in Arrow, the new superhero franchise the CW is hoping will find the same audience as the network's former superhero hit, the Superman retellingSmallville. Arrow will be a modern-day retelling of the famous Green Arrow DC Comics franchise. Holland is not the first actor to be cast in the Arrow pilot. In fact, the pilot should be well on its way, with Canadian actor Stephen Amell set to play the lead character, a billionaire superhero named Oliver Queen.
If there is one thing Green Arrow's stories are never short on, it is characters. So who will Holland play? According to Deadline, Holland is on board to portray Thea Queen, the younger sister of Oliver. In the show, Thea, a debutante, will prove to be quite a bit of trouble, often attempting some sort of rebellion or another.
While we don't know yet whether or not the pilot will go to series, with a promising premise combined with The CW's desire to put another superhero show on air, I expect to hear a whole lot more about Arrow in the fall.
Your Daily Blend of Entertainment News