Iron Fist May Have Finally Revealed What Other Characters May Appear In Season 1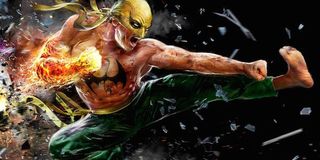 Last week, over two years after Iron Fist's addition to the Marvel Cinematic Universe was announced, Game of Thrones' Finn Jones was confirmed to be playing the martial artist. Now, as his Netflix series is nearing production, we're finally learning more about who the big players will be. Several months ago, it was reported that Carrie Ann Moss will reprise Jessica Jones' Jeri Hogarth for Iron Fist, and last week, Shang-Chi was rumored to have been added. Today, more casting descriptions came out, and it's rumored that the following four characters will play major roles: Steel Serpent, Colleen Wing, Joy Meachum and Ward Meachum.
All of the characters listed in these casting descriptions from MCU Exchange and The Hashtag Show are listed under basic first names, but apparently the first letter of each pseudonym is the same one as the name of the character they're actually playing from the comics. These four will also be series regulars, so while their identities aren't set in stone yet, we will be seeing a lot of them on Iron Fist.
First up is Devon, who will be played a 25-30 year old male of Asian, East Indian or Pacific Islander ethnicity, and is described as good looking and powerful as well as an "intelligent, thoughtful warrior." The casting also makes note to ask if the actor has any martial arts training. This is said to actually be Davos, a.k.a. the Steel Serpent. Determined to become the Iron Fist when he was young, he lost the battle for that title to Wendell Rand and was determined to take that power from Wendell's son/successor, Danny. We speculated that Davos might show up based on an earlier description, and now it seems likelier than ever that he'll be one of the antagonists. Steel Serpent has also already been referenced on Daredevil via Madame Gao's heroin packets in Season 1.
Next, we have Christine, who will be played by a 25-30 year old Asian female, and is described as "New York toughness mixed with a businesswoman savvy," and she's empathetic, though secretive. The same martial arts training note is in there, so this is also a character who will likely be fighting. This is supposedly Colleen Wing, one of Iron Fists's longtime allies who is a talented martial artist and swords-woman. Colleen's partner in the comics, Misty Knight, will be played by Simone Missick in the Luke Cage TV series.
Then there's Jody, a 25-30 year old "Caucasian" female who is listed as "highly-educated, logical and compassionate." This is reportedly Joy Meachum, the daughter of Harold Meachum, the man responsible for the death of Wendell Rand. In the comics, Joy initially blamed Iron Fist for her father's later death, but came to realize he wasn't responsible. Along with "Jody" is Walter, a 30-35 year old Caucasian male who is "intelligent and insecure, brilliant in the office but has a ruthless streak." Walter is supposedly Joy's uncle, Ward Meachum. Like Joy, he sought vengeance against Iron Fist for his brother's death, but even after Joy and Danny reconciled, Ward continued to be a villain.
As Iron Fist gets closer to shooting, no doubt Marvel will officially announce which characters will appear alongside Danny Rand, subsequently confirming or debunking whether any of the above characters are involved. We'll keep you apprised on any updates regarding Iron Fist's development.
Your Daily Blend of Entertainment News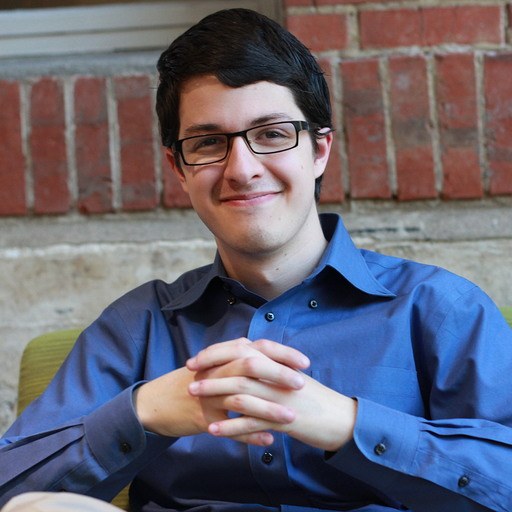 Connoisseur of Marvel, DC, Star Wars, John Wick, MonsterVerse and Doctor Who lore. He's aware he looks like Harry Potter and Clark Kent.