Jon Voight Returns to TV after 30 Year Hiatus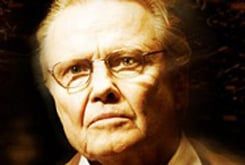 I've been camping for the last 10 days in the Upper Peninsula of Michigan. To say that I've been out of the loop would be an understatement. Imagine my surprise when I return to the "real world" and read the headline that Jon Voight has been recruited to play the new villain on 24. The first thing that I thought was, "When did Angelina Jolie start writing for 24?"
But, after I clicked on the story, and actually read it, I realized that life hadn't been turned quite so upside down. Fox News is reporting that " The seventh season kicks off in January, though Voight will make his first appearance during a two-hour "prequel" episode to air in November, Chris Alexander"
We've all seen Mr. Voight in such blockbusters as Mission Impossible (the first one), and National Treasure, but the last time he had a major role on the small screen was in 1978 when he was a regular on Gunsmoke.
In that thirty year gap, Jon helped raise, and subsequently abandonded his children, Angelina and James. However, if they were kissing way back then like they did not too long ago, I would have high-tailed it too.
On a side note, when did Angelina Jolie become "Mother of the Year"? Have we all forgotten the days of the blood vials and being married to Billy Bob Thornton? Seriously, how do you go from being married to the guy from Slingblade to shacking up with Brad Pitt and the Brady Bunch? I'm glad she has turned to humanitarian causes, and has given all of these kids a better life than they could have ever dreamed of – but come on.
Back to her dad – Jon Voight is a strange choice for a villain, but whatever. We will have to wait and see how it all turns out when the season begins.
Your Daily Blend of Entertainment News
Thank you for signing up to CinemaBlend. You will receive a verification email shortly.
There was a problem. Please refresh the page and try again.