Justin Timberlake is In Sync With HBO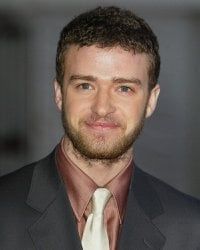 Are you bummed that you haven't been able to get tickets to see Justin Timberlake in concert this year? Would you cry for him? Would you die for him? Well, maybe all you have to do is order HBO.
HBO has announced that they have decided to revive their exclusive concert specials, and to begin the festivities they have hooked up with Justin Timberlake to bring adoring fans the FutureSex/LoveShow.
. This had to be a no-brainer for HBO because everything JT touches turns to gold, (well, except for Britney Spears). Between his highly publicized relationships to the opening of his New York City restaurant, Timberlake has become somewhat of a hot commodity.
The show had been previously recorded on August 16th and the word is that the special was show stopping. Good Charlotte opened, Timbaland made an appearance and JT busted out with some hot new moves. Don't cry a river if you haven't been able to see JT, HBO is only a click away. So, Instead of going to Uncle Joe's barbecue this Labor Day weekend why not help bring sexy back to HBO.
Justin Timberlake's FutureSex/LoveShow premieres Monday, September 3rd at 9PM ET, only on HBO!
You can get more information by visiting the official FutureSex/LoveShow website: http://www.futuresexlove.com/
And spruce up your MySpace profile by downloading Justin Timberlake FutureSex/LoveShow goodies! www.justintimberlakedownloads.com
Your Daily Blend of Entertainment News