MTV Gets Ready To Ruin Rocky Horror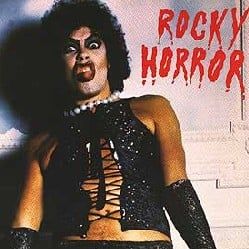 MTV, the network that has brought us such eye-opening fare as Room Raiders and My Super Sweet 16, is attempting to get back to its rock and roll roots by doing a musical. Not just any musical, mind you, but a remake of the 1975 film, The Rocky Horror Picture Show. The film, which launched Susan Sarandon's career, is the greatest movie musical ever made (yeah, I said it), which means only one thing: this is going to go very, very badly.
Don't believe me? Think I'm overreacting? I would like to direct your attention to Exhibit A: Carmen: a Hip-Hopera. Still not convinced? Well, how about this? Although producers are using the original screenplay, the MTV version may also include music not featured in the original. So how would you like a nice Jonas Brothers or Danity Kane ditty to accompany "The Time Warp?" Shudder.
This is still in the early stages, so casting and production haven't started yet. MTV hopes to get this abomination on the air by Halloween 2009. What are your thoughts on the matter? Do you think it's a good idea? If you do, you're horribly, horribly wrong, but I'm still interested in hearing about it. Post below.
Your Daily Blend of Entertainment News
Your Daily Blend of Entertainment News
Thank you for signing up to CinemaBlend. You will receive a verification email shortly.
There was a problem. Please refresh the page and try again.