Murder In The First: A Closer Look At TNT's New Summer Murder Mystery Series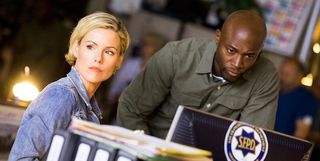 Arriving tomorrow night on TNT is Murder in the First, the latest series from Steven Bochco, the man behind NYBD Blue, Hill Street Blues, L.A. Law and the TNT legal drama Raising the Bar. Also Cop Rock, it's worth noting, but they can't all be winners, right? The video below gives us a look at his new TNT drama, which he co-created alongside Eric Lodal.
"Everybody loves a good mystery," Bochco says in the above video. Murder in the First has one brewing, as this isn't a procedural where the mystery is solved by the end of each episode. There's one big season-long case here, and fans will have to tune in each week to get the next piece of the puzzle. Fortunately, Murder in the First seems dramatic, suspenseful and entertaining enough to give viewers reason to want to come back for more.
I had a peek at the first few episodes of Murder in the First, and there's a few things well worth taking into consideration if you're on the fence about checking out TNT's new drama. In addition to being a vehicle to bring Bochco back to TNT, Murder in the First boasts a promising cast, which includes Kathleen Robertson (Boss, Beverly Hills, 90210), Taye Diggs (Private Practice, Rent), and Tom Felton (the Harry Potter films, Rise of the Planet of the Apes)...
Murder in the First's lead characters Terry English (Taye Diggs) and Hildy Mulligan (Kathleen Robertson) are homicide detective partners, both of whom have their own fair share of personal drama and baggage to deal with. Hildy's a single mother, trying to juggle her daughter and her job, while Terry is dealing with the heartbreak of watching his wife suffer in the late stages of cancer. As you can imagine, that's affecting him on a very emotional level, which may impact his job sooner or later.
Casting is key here, as Taye Diggs plays the strong but frustrated and heartbroken detective nicely, while Robertson's take on Hildy is also strong and capable when it comes to getting what she needs to crack a case. Together, Robertson and Diggs make a really nice (and ok, very pretty) pair of cops. And the first few episodes leave me excited to see more of them on screen together.
Felton's character, Erich Blunt, is a Silicon Valley wunderdkind with a dark side and a fair amount of drama surrounding him. And by drama, we mean murder. He's connected to more than one recent murder, which puts him at the center of the investigation. Did he do it? That's the obvious question, and it's not one you should expect to see answered right away or even soon.
Rating Tom Felton's performance is tricky business, due in large part to the the ambiguity of the role he's playing. Tom Felton has appeared in other roles since his Harry Potter days, but I'm not sure he's completely shed the shadow of Draco Malfoy enough that we can look at him and not think Malfoy. Murder in the First may be a great opportunity for Felton to take another step beyond that association as he takes on more adult characters. Erich Blunt is smart, rich and a bit egotistical. He also seems to like his bedroom activities a bit on the rough side. Does that make him a murderer? We're not supposed to know for sure, so Felton's performance has to straddle the line to keep us guessing.
Also among the cast are Courtney Ford, James Cromwell, Raphael Sbarge, Lombardo Boyar, Ian Anthony Dale and Richard Schiff. Breaking Bad fans may have also spotted Charles Baker (Skinny Pete!) in the video above....
Yeah, he might not be one of the good guys.
As far as its tone goes, Murder in the First seems to veer more toward soapy than it is gritty, but that's ok for a series like this. It's not trying to be True Detective and not all TV dramas need to be. For a summer drama series, it's off to a good start, boasting a solid cast of actors and a murder mystery that seems poised to keep viewers guessing all season.
Murder in the First premiers Monday, June 9 at 10:00 p.m. ET on TNT.
Your Daily Blend of Entertainment News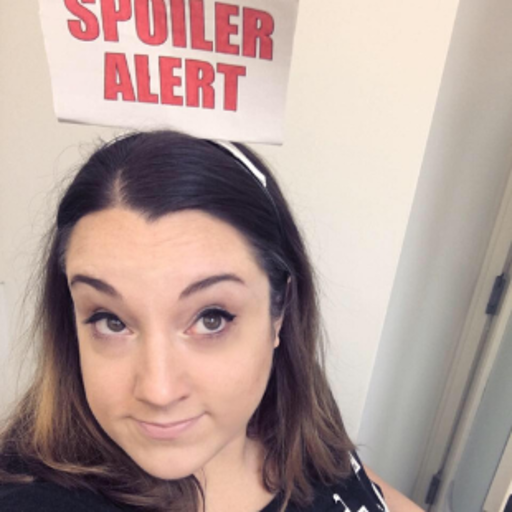 Assistant Managing Editor
Kelly joined CinemaBlend as a freelance TV news writer in 2006 and went on to serve as the site's TV Editor before moving over to other roles on the site. At present, she's an Assistant Managing Editor who spends much of her time brainstorming and editing feature content on the site.