New NBC Mini-Series: The Last Templar - Winter 2009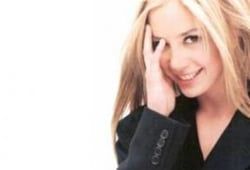 Who doesn't love a good conspiracy story? And what more classic conspiracy is there, than that of the Knight's Templar? The whole story was rediscovered by millions of people when the Da Vinci Code came out, both in book and movie form. Part of NBC's new offerings for the Fall 2008 through Summer 2009 line-up includes a new mini-series that revolves around the centuries old story.
Here is what NBC has to say about it:
THE LAST TEMPLAR -- In this four-hour miniseries, Oscar winner Mira Sorvino ("Mighty Aphrodite") stars in an epic action-adventure tale about the greatest mystery of our time. At the New York Metropolitan Museum, four horsemen dressed as 12th century knights storm the gala opening of an exhibition of Vatican treasures and steal an arcane medieval decoder. For archaeologist Tess Chaykin (Sorvino) and FBI agent Sean Daly (Scott Foley, "The Unit"), this is just the start of a suspenseful game of cat and mouse as they race across three continents in search of the enemy -- and the lost secret of the Knights Templar. The miniseries is produced by MUSE Entertainment Enterprises. Victor Garber ("Alias") and Omar Sharif ("Doctor Zhivago") also star. Emmy Award-winning television impresario Robert Halmi Sr. ("Tin Man," "Gulliver's Travels"), Robert Halmi, Jr. ("The Poseidon Adventure," "The Christmas Card"), and Michael Prupas ("Human Trafficking") will executive-produce the miniseries. "
What I love about the story of the Knight's Templar is that, whether it is based in truth or not, it is still interesting. It has captured imaginations for eons, and will continue to because it can't be proven or disproven. This miniseries will hopefully be a nice taste of the story that won't cause too much outrage amongst Christians who can't comprehend that fiction can be fun, and that it sometimes it is just fiction, not anything else.
For NBC's Fall '08, Winter '09 and Summer '09 lineups, Click Here
Your Daily Blend of Entertainment News