NBC Picks Sara Bareilles To Replace Nicole Sherzinger On Sing-Off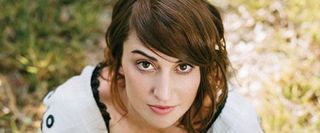 I wish I could say Nicole Scherzinger has gotten a taste of her own medicine. After years and years of continuously firing women from The Pussycat Dolls, the all-girl group Scherzinger is best known for fronting, it is Scherzinger who is being replaced on NBC's The Sing-Off. Granted, this has more to do with the feline lady leaving for Fox's hopefully successful X Factor. With her leaving, NBC has been looking for a replacement, and they have found one in Grammy-winner Sara Bareilles.
Nicole Scherzinger may not be much of a name, but at least she's a face a good percentage of people recognize. Most known for her 2007 single "Love Song," Sara Bareilles doesn't have nearly as much face cred, but NBC doesn't seem worried it has traded down in fame. According to THR, NBC seems to be counting on Bareilles' vocal knowledge. Paul Telegdy, the executive vice president of alternative programming even went so far as to say:
The Sing-Off is a program based on a cappella groups, so knowledge of vocals is key. I'm sure Bareilles will be fine. The Sing-Off, unlike NBC's other music-based program The Voice, is way more low-key when it comes to its judge's celebrity. Bareilles will fit right in with Ben Folds and Boyz II Men's Shawn Stockman.
Your Daily Blend of Entertainment News