NBC Putting Their Biggest Challenger Against Lost Premiere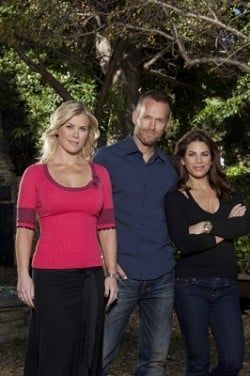 Apparently, NBC can't get The Jay Leno Show off the air fast enough. They've already pulled back it's final episode to Tuesday, February 9, 2010. Now they're taking another hour away from it, trying to throw up their strongest challenger to the premiere of the final season of Lost. For one night only, they're pushing The Biggest Loser back one hour to compete directly with the season premiere of ABC's hit drama.
From 8-9 PM ET on February 2, NBC will air a one-hour condensed repeat of the January 26 installment of The Biggest Loser. That way the full two-hour new episode will take on the season premiere of ABC's Lost directly from 9-11 PM ET. Otherwise, there's now way The Jay Leno Show would have stood a chance from 10-11 PM ET. With all the buzz surrounding the last season for Lost, ratings are expected to increase as old fans return to the fold to see how things wrap up.
Considering Leno was having a hard time beating repeats on the other networks, and he's a lame duck now anyway, it's a bold move that I can appreciate. They've lost such faith in Leno, they're replacing him on February 10 now with a Law & Order: Special Victims Unit repeat and back-to-back The Office repeats the following night.
After that, the Olympics take over for the rest of the month and NBC just has to hope that people care. It helps that it's within our time zones and continent, as the more local Olympics always seem to perform better in the US.
Your Daily Blend of Entertainment News
Your Daily Blend of Entertainment News
Thank you for signing up to CinemaBlend. You will receive a verification email shortly.
There was a problem. Please refresh the page and try again.