Ricky Gervais Recommended Will Arnett As A Regular On The Office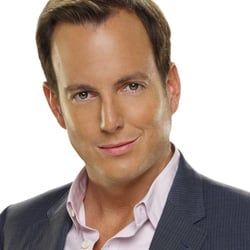 We know that Ricky Gervais has no interest in replacing Steve Carell as the Regional Manager of Dunder Mifflin on The Office, and that even though Gervais still gets insane royalties from the show, NBC probably doesn't care who he thinks should get the job. All the same Gervais has a lot of contact with the network, and on his blog he wrote recently that he was meeting with the network "about various things" and recommended Arrested Development and Running Wilde star Will Arnett for "a regular on The Office."
Does he mean he recommended Arnett as a Michael Scott replacement or just a recurring role? Who knows. Will NBC take his advice, or even consider it? Yeah, you know where I'm going with this. Arnett would be an interesting fit for the world of The Office, famous for playing jerky half-wits who would be right at home at Dunder Mifflin, and his wife Amy Poehler is also the star of another NBC sitcom, Parks & Recreation, which could be a draw for the actor. With Michael Scott's departure coming up in April and no word on who might replace him, the speculation is going to heat up even more. Add Will Arnett's name to the "maybe" list-- the very, very long "maybe" list, since it's really still anybody's game.
Staff Writer at CinemaBlend