What Celebrities From Kevin Hart To Johnny Depp And Lizzo Have Said About 'Cancel Culture'
Everybody's got an opinion.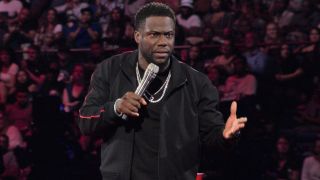 (Image credit: Netflix)
"Cancel culture" may have started out with the intention of ensuring that people were held accountable for offensive actions or behavior, but the practice of "canceling" someone has always been a controversial one. This has seemingly been particularly true for celebrities, many of whom have lost jobs and income as a result of such displays of public outcry. Despite if or how they've been affected by cancel culture, a number of famous faces, including Kevin Hart, Kim Kardashian, Lizzo and Johnny Depp have used their respective platforms to share their views on the phenomenon.
While social media has been a huge tool for putting certain behaviors on display in the court of public opinion, it's also been helpful in continuing the dialogue about what we're trying to accomplish in doing so. Over the years, the effectiveness of "canceling" people has often been called into question, and everyone's got an opinion about what cancel culture means in regards to free speech and censorship. Celebrities in all corners of the entertainment world have spoken out, so let's take a look at what some of them have said about cancel culture.
Lizzo
Lizzo seemingly needed no reason to speak her mind on cancel culture early in 2023. The self-love-promoting singer took to Twitter to share why she thinks the practice has become "misused and misdirected." Her full statement:
Many of the commenters agreed, saying the focus should be put back on accountability.
Joe Rogan
It wasn't just Joe Rogan who experienced backlash in February 2022, but Spotify as well, when the UFC commentator and TV personality was accused of spreading misinformation about COVID-19 and the vaccine, as well as using a racial slur in multiple episodes of his podcast The Joe Rogan Experience. Rogan said the efforts to cancel him backfired, telling British pundit Douglas Murray (per the NY Post):
Spotify does not disclose its podcasts' subscriber numbers but THR sources said Joe Rogan's show has had steadily increasing numbers but didn't spike due to any one event.
Kevin Hart
Kevin Hart spoke about cancel culture in 2021, noting how he thinks things have gone too far, but he agrees that there should be consequences to people who inflict real damage. In his words:
The Hart to Heart host was the subject of controversy in 2018, when old tweets resurfaced with homophobic language, causing Kevin Hart to step down as host of the 2019 Academy Awards. When he spoke on the subject in 2021, he said people need to be allowed to learn from their mistakes. He continued:
The assertion that people aren't going to be perfect and need to be allowed to make mistakes seems to be one commonly made.
David Spade
Famed Saturday Night Live comedian David Spade opened up in 2022 about his thoughts on comedy in the age of cancel culture, saying:
David Spade admitted he's not typically one who "starts a lot of shit" with his own comedy.
Ricky Gervais
British comedian Ricky Gervais shared a similar opinion back in a 2020 interview with Metro. As a comedian who does stir the pot a bit more, it's no surprise he's commented on the phenomenon, noting that everyone has a different idea of what cancel culture means, and some people take it too far. The Office star said:
He said everyone doesn't have to agree with everyone else, but people who think others don't have the right to say something they don't agree with are opposing free speech.
Johnny Depp
Johnny Depp's defamation trial against Amber Heard was one of the biggest pop culture moments of 2022, and in the midst of his legal battle, he issued a warning about cancel culture, saying:
Johnny Depp was forced to step down from the Fantastic Beasts franchise amongst abuse accusations in the years-long legal battle with his ex-wife.
Kim Kardashian
Kim Kardashian has had her share of scandals over the years, but in 2021 she called cancel culture "ridiculous," telling the podcast Honesty (per People):
She went on to say that if we cancel someone for past behavior, we're "not inviting them into the conversation to really understand."
Sharon Stone
Sharon Stone didn't mince words when discussing cancel culture on the Just Jenny podcast in 2021. She called it the "stupidest thing I have ever seen," pointing out that we can all grow from listening to different perspectives. The actress said:
She further implored people to "stop being so small" and "grow some empathy."
Megan Fox
Megan Fox has spoken about being "objectified" in certain jobs during her career, but when fans went after director Michael Bay in 2020, the actress defended the Transformers director and publicly stated her distaste for canceling people:
The actress appeared to note her fans' good intentions, but didn't want the director to face consequences for something he didn't do.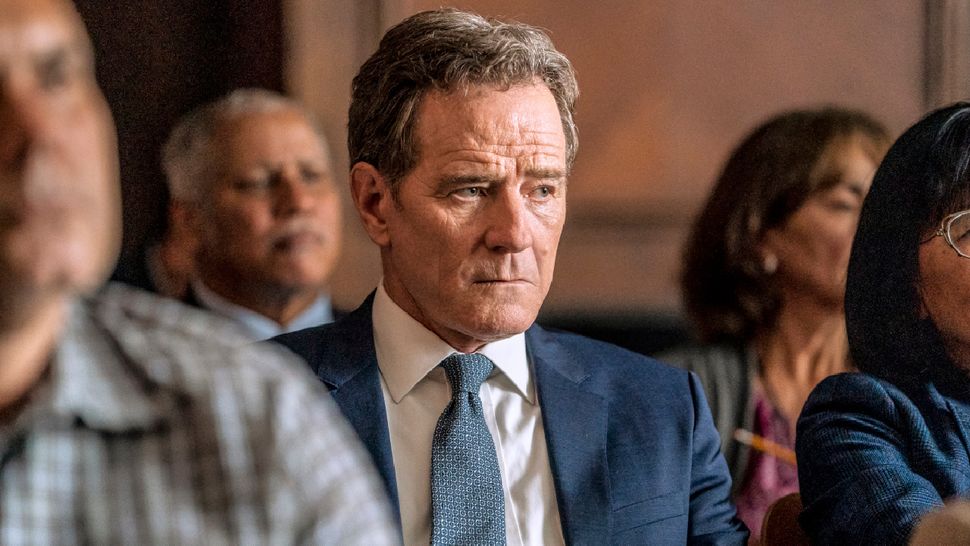 Bryan Cranston
In January 2021, Breaking Bad star Bryan Cranston appealed for more forgiveness in the world and less canceling, telling the AP:
He implored people to remember that asking for forgiveness is a human strength, not a weakness.
Rowan Atkinson
Mr. Bean actor Rowan Atkinson blamed social media for today's society of "us vs. them" mentality, telling the Radio Times (via Deadline) in 2021:
He said that thought fills him with fear about the future.
Alec Baldwin
Alec Baldwin shared his thoughts on cancel culture in a lengthy video on Instagram, saying the situation was getting out of hand. While he admitted there are people who deserve to be punished, we shouldn't punish everyone the same way, pointing out that "even the criminal justice system recognizes that." He continued:
He seemed to fall in line with a number of other celebrities who said people who get "canceled" don't deserve to have their whole lives ruined.
Kelly Osbourne
Kelly Osbourne shared her 2 cents on the phenomenon in 2021, after her mother Sharon Osbourne parted ways with The Talk following allegations of racism. Kelly said:
Ozzy Osbourne's younger daughter pointed out that nobody feels like they can make a mistake because of what the online chatter might do to their careers and lives.
Phillipa Soo
Rather than expressing her opinion about cancel culture, Hamilton actress Phillipa Soo shared her advice for those who have been "canceled," imploring them to listen to what is being said and learn from the experience. She said on Twitter:
In the opinion of many celebrities, it seems cancel culture may not be achieving the desired outcome in holding people accountable for offensive actions and statements. Hopefully we can continue figuring out the appropriate action to take to effect real change, and it seems many celebrities think that listening to each other and acknowledging that people make mistakes is one step in the right direction.
Your Daily Blend of Entertainment News
Mom of two and hard-core '90s kid. Unprovoked, will quote Friends in any situation. Thrives on New Orleans Saints football, The West Wing and taco trucks.