Ron White To Star In USA Comedy Driven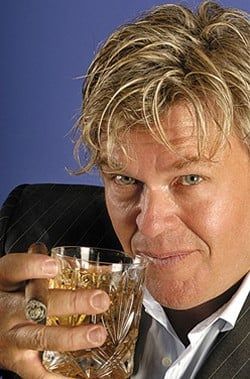 Ron White was always a different bird among the Blue Collar comics, and now he's doing something different on USA. After huge success with light dramas, the network is going half-hour comedy with White on Driven. The series has White's character starting up a limo service after losing his job, according to the report on Deadline. Because most people have the resources to start up a high-end business like that when they lose their jobs. It's great to find out the show will be relatable.
Maybe he just happens to already own a limousine or finds one on the cheap, and launches his business around a single beat-up old limousine. That could work, and would fit well with White's sardonic comedic style.
It's been more than ten years since USA tackled a half-hour comedy. In that time, though, they've grown into the number one cable network on the strength of their powerful hour-long dramas.
In getting back into comedy, they've not only nabbed one of the top comics of the past ten years, they've also secured the talents of Linda Bloodworth-Thomason, one of the top comedy developers of the past several decades. She's written for top shows like M*A*S*H, One Day at a Time and created Designing Women.
Jeff Wachtel, president of original programming for USA, promised that Driven will be familiar to fans of the network's hour-long series, describing the new series as "character-based, with an aspirational, blue-sky element to it."
Your Daily Blend of Entertainment News
Your Daily Blend of Entertainment News
Thank you for signing up to CinemaBlend. You will receive a verification email shortly.
There was a problem. Please refresh the page and try again.