Showtime's Stand-alone Streaming Service Is Coming Sooner Than We Thought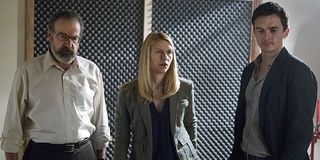 It appears that Showtime has finalized plans to jump head first into the standalone streaming business. The launch of HBO Now a few months back was a clear throw-down of the gauntlet to the cable giant's competitors, indicating that the premium cable field had radically changed. Consequently, Showtime seems to be wasting little time in matching the move, joining forces with Apple to debut a standalone service of their own, ready as soon as July!
News of Showtime's standalone streaming plunge came by way of a joint announcement released by CBS President and CEO Les Moonves and Showtime Networks Inc. CEO Matthew C. Blank. Forgoing specific product branding, the service will simply be referred to as "Showtime." While no exact date was given for the launch, the target window points to early July.
Subscribers to the Showtime streaming service will, in a conventional setup, have unlimited on-demand access to Showtime's entire library of original series and a vast film library, as well as the sports events and documentaries that have and will continue to grace the channel. While lacking a juggernaut like Game of Thrones in their library, this could nevertheless be an exciting prospect for fans looking to forgo the traditional subscriber model in order to see the network's popular series, such as Homeland, Ray Donovan, Masters of Sex, Penny Dreadful and many others. Plus, there could be additional interest with the limited-run revival of Twin Peaks on the horizon.
At the moment, HBO Now is the premium cable elephant in the standalone streaming room. One clear sign of the competitive front is the fact that Showtime's new service will sell itself in the U.S. for a $10.99 per month, compared to HBO Now's current $15 price point. Certainly by no coincidence, the Showtime service's launch strategy will also mirror the way HBO Now planned its launch around the Season 5 premiere of Game of Thrones. Showtime will likewise buoy the service's launch on the premieres of Ray Donovan and Masters of Sex, which are set for July 12. While, as mentioned, no specific date was given for the service's launch, it will almost definitely be up and running by the time those premieres are set to hit.
While additional platforms will be announced later, the initial stages of the service's launch will reflect Showtime's partnership with Apple, brandishing early compatibility with devices such as the iPhone, iPad, Apple TV and even the iPod Touch. In fact, there seems to be an ergonomically-centric selling point in the works, since the viewing of programming is being compared to having the same ease of buying apps. It's looking to be a multimedia expansion that started with its recently-launched Xbox One app. Additionally, a 30-day free trial will be offered exclusively to new customers who sign up through Apple in the launch month of July.
This is certainly a fascinating, though generally expected development. With Showtime being a subsidiary of CBS, this seemed a logical next step, since we've already seen the network's own standalone streaming service offer up its vast library-accessible service last year as CBS All Access. However, with the first rumblings of Showtime's own service delving into that business model only coming just a few months ago, news that said service will essentially be up and running in a mere month's time is actually quite shocking.